Faces of Temerty Medicine: Serena Tejpar
Students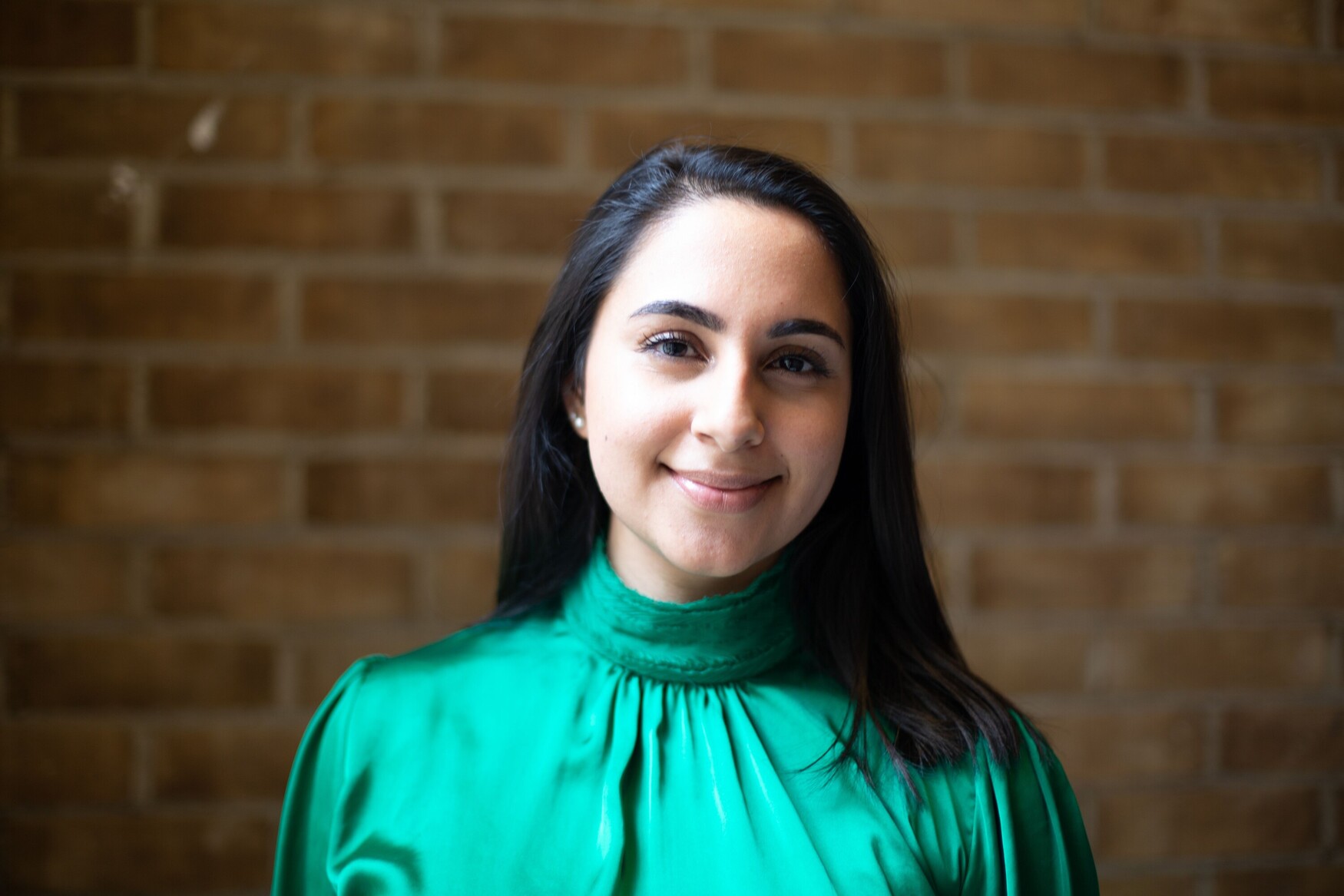 Photo by Julia Soudat
Seven years ago, Serena Tejpar survived a catastrophic accident that completely changed her life. Today, she is a medical student at the Temerty Faculty of Medicine, a patient advocate and a children's book author.
She spoke to Julia Soudat about her passion for medicine, her unique perspective on being a patient, and the inspiration behind her new book.
What made you want to become a physician?
There was no one particular moment where I realized that I wanted to pursue medicine, it was more a culmination of experiences and interactions. Like many medical students, I have always wanted to help people during some of the most difficult moments in their life.
My own experience as a trauma patient with life-threatening injuries reaffirmed my career goals. It showed me, first-hand, the impact that compassion and kindness can have on a patient's experience and overall recovery. I saw my own healthcare team navigate my medical uncertainty, advocate for me, and provide me with words of encouragement when I needed it the most – it was these moments that really showed me that this is what I wanted to do for the rest of my life.
It is truly a privilege to be present during someone's most wonderful and vulnerable moments.
To be able to have a tangible impact on a person's life, health, and wellbeing and to share in their emotions, and care for them when they need it the most is truly such an incredible feeling.
How did surviving a major accident change your perspective on medicine?
The dual perspective that I carry as a medical trainee and a patient who spent many weeks in the ICU, I think, has really given me perspective of the way patients feel on a daily basis. Laying in a hospital bed day in and day out, being poked daily for blood work, and being away from the people and places that make you feel whole is far from easy. I hope to continue to bring this perspective to my interactions with patients and use it to better advocate for them as they navigate and overcome their own health challenges.
You recently wrote a children's book called You Are So Much More. What inspired you to write it?
Throughout my hospitalization, I made many leaps and bounds forward, but I also had my own share of steps backward. Recovering from such severe injuries and dealing with medical uncertainty was and still is not easy. Yet, throughout these moments, my incredible support system reminded me of where I had been and how far I had come; they reminded me of my strengths, and they also created space for my emotions as I reflected on what my life previously looked like.
Knowing how challenging it can be and how few resources there are for patients navigating challenges like this, I wanted to create something that would help others get through the most difficult moments of their own similar journeys. This book is a reflection of my own personal experience of being a patient and the many self-affirmations and words that helped me get to where I am today.
What is the book about?
You Are So Much More is meant to be a book of hope and inspiration for children and individuals going through acute or chronic illness, to help validate the many emotions they go through in what may be a lifelong recovery.
This book mirrors many of the emotions and thoughts that I went through as I was recovering from my own injuries, and throughout it all, I did not want to let what I was going through define me.
Have you learned anything new or inspiring in the process?
Even now, years later, the injuries from that accident affect every aspect of my life. My recovery is ongoing, and I continue to face challenges and medical uncertainty. Writing this book was very therapeutic, and along the journey, I learned many things about myself. I also reflected on the fact that once you leave the hospital, that is really when the recovery process begins.
What was the biggest challenge in writing it?
One of the challenges I faced while writing this book was having to go through the emotions I went through during my hospitalization. However, I reminded myself of the purpose and intention behind You Are So Much More, and the affirmations and words basically wrote themself!
What would you like to be the main takeaway from this book?
Many people say it takes a village, and in my case, it really did. I would not be where I am today without my incredible support system. They regularly reminded me of my strength and told me to have hope, to believe, and to reflect on how far I had come.
These were the moments that kept me going. These were the moments that reminded me that my illness did not define me – that I am more than what I have gone through and that there is so much more to me than my illness. This is the same message that I hope those reading this book take with them.
How has the response been so far?
I am overwhelmed by the support from my friends, family, healthcare providers, and colleagues!  I am so incredibly grateful to all of those who have supported me. It is so rewarding to see the book on shelves of bookstores and libraries, being used by child life specialists, and read on hospital wards. Most importantly, I love seeing messages from caregivers of young children undergoing treatments saying how reading the book has put a smile on their face or helped them in some way.