Could Running When Young Help Protect the Aging Brain?
Faculty & Staff, Research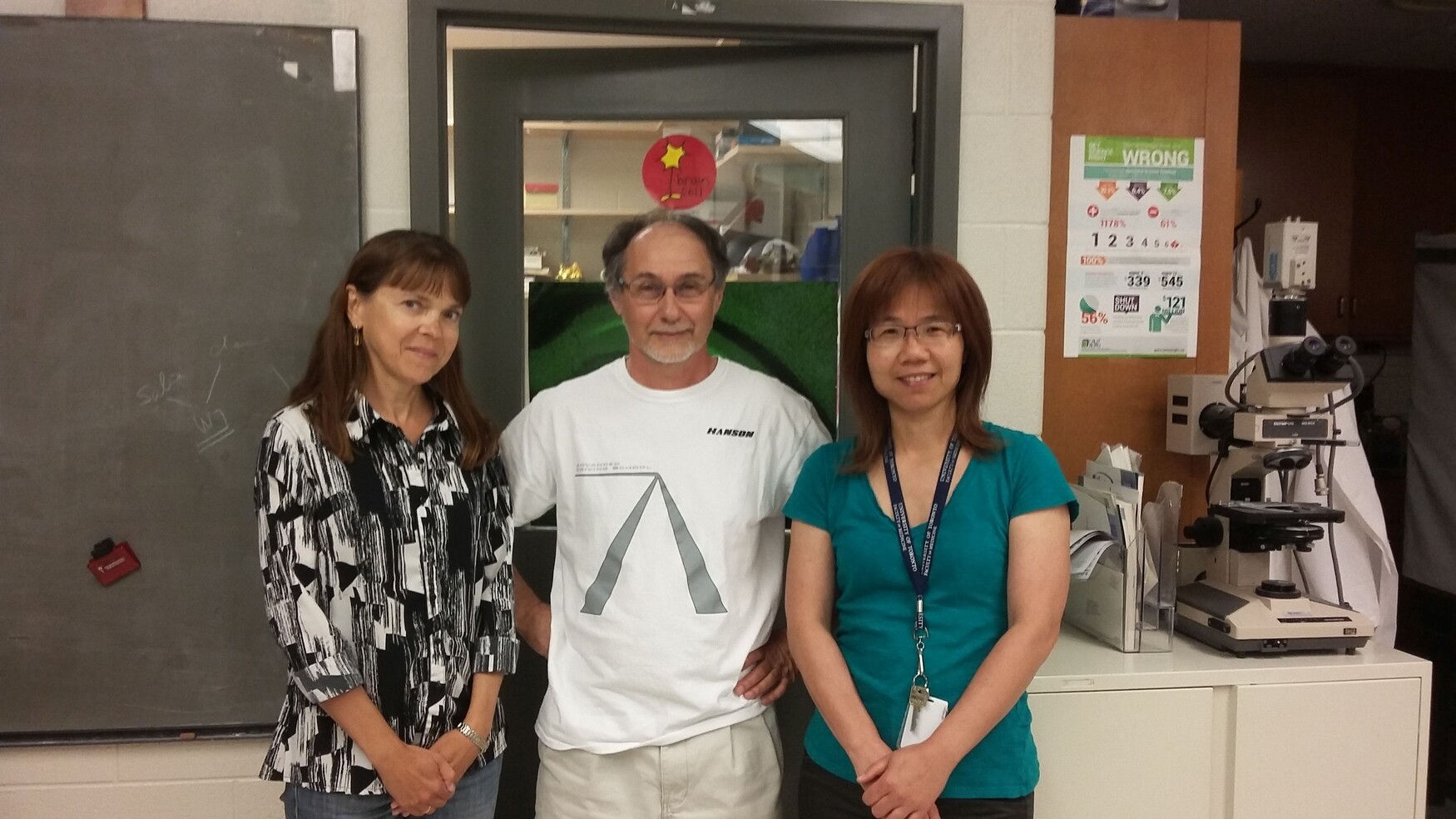 University of Toronto researchers have discovered that rats who run a great deal in youth have better memories in old age, a finding that could shed light on why exercise – both physical and cognitive – seems to protect against Alzheimer's disease in people.
"We found that for these rats, exercise was a very strong stimulus for the formation of new neurons in the adult brain, or neurogenesis," says Professor Martin Wojtowicz, a neuroscience researcher in the Department of Physiology. "Most of our cells are formed in the fetus. The running benefit occurred with a small group of adult-born cells. The more we understand why an intervention works on memory, whether it's crossword puzzles, exercise or learning a language, the closer we get to an effective treatment for dementia and Alzheimer's."
Wojtowicz published his findings August 14 in the journal eNeuro, along with postdoctoral fellows Olga Shevtsova and Christina Merkely, Gordon Winocur, a professor of geriatric psychiatry at U of T, and colleague Yao-Fang Tan.
The phenomenon of 'cognitive reserve' has been known in humans for decades. Stimulating environments early in life appear to have a protective effect on people as they age, whether helping to prevent Alzheimer's and dementia, or lessening the symptoms of these diseases. This was demonstrated in a landmark study of elderly nuns in the 1980s. Nuns who had the highest levels of education when they took their vows had fewer memory and cognitive problems – even though all of the study subjects lived the same lifestyles in the Convent.
But scientists don't understand why stimulation at such a young age helps memory cells to perform better in old age.
The rats in Wojtowicz's study ran far longer than most people would run – five to 10 kilometers per day. But his findings suggest that early-life exercise does indeed improve the performance of adult-born cells in the hippocampus, the part of the brain where long-term memories are stored.
Next, the researchers hope to discover how much exercise is needed to grow cognitive reserve and improve memory.