The Consequences of Unconscious Bias
Students, Education, Faculty & Staff, Partnerships, Inclusion & Diversity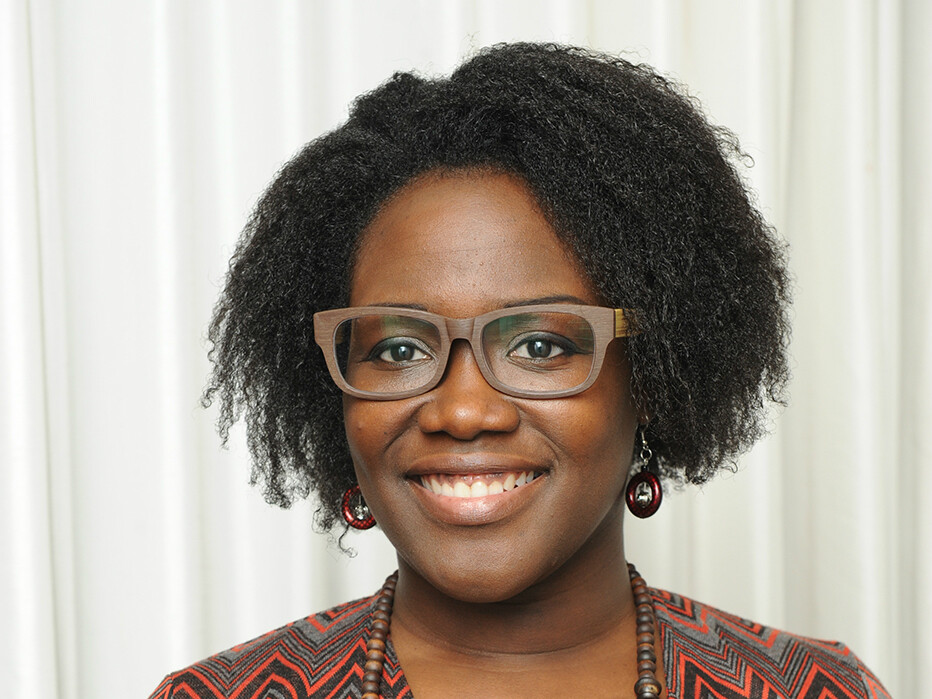 Patient-activist Serena Thompson has sickle cell disease. One feature of this condition, which predominantly (though not exclusively) impacts people of West and Central African heritage, is the sudden onset of intense pain. During severe attacks, patients should go immediately to an ER for pain treatment. But as Serena explained at the recent Black Experiences in Health Care symposium hosted by Sinai Health System, she takes time to do her hair and make-up, and get dressed in 'sensible' business attire.
Why would a person in acute pain, in need of immediate attention, take time to do that? Because of past experiences in the ER. As a Black woman showing up in the middle of the night requiring narcotics, Serena has learned that by being well-dressed, she can improve her odds of being treated faster and taken more seriously. And she's not alone. A recent report by the Ministry of Health and Long-Term Care notes that, "[Sickle cell patients] experience negative provider attitudes of distrust, inconsistencies in care and attitude, lack of respect, etc." The report also quotes the parent of a child with sickle cell, whose experiences echo Serena's: "… You have to make sure you are presentable. Even if it is two in the morning and your child is screaming in pain take a moment to brush your hair and dress well."
Negative provider attitudes are sometimes due to concerns about narcotic prescribing, but we must also acknowledge that race plays a role. There is substantial evidence demonstrating that health care providers (like everyone else in society) hold unconscious biases about different groups — a bi-product of historical legacies and societal behaviours that create and reinforce stereotypes. In fact, unconscious bias is far more prevalent than overt racism, and often incompatible with one's conscious values. Our history of slavery, anti-Black segregation, anti-Black immigration practices, as well as racially motivated literature and media reports from the United States, all contribute to our unconscious biases about people of African descent.
The U.S. Institute of Medicine issued a report in 2002, Unequal Treatment: Confronting Racial and Ethnic Disparities in Health Care, which found "a consistent body of research demonstrates significant variation in the rates of medical procedures by race, even when insurance status, income, age, and severity of conditions are comparable." That research also showed racial and ethnic minorities are less likely to get routine medical procedures and they receive a lower quality of health care. While most of the data on race-based inequities in health care comes from the U.S., we know this problem does not stop at the border. The symposium at which Serena spoke highlighted issues and concerns in Toronto faced by Black Ontarians seeking health care; speaker after speaker shared experiences of anti-Black racism in clinical settings and its impact on their health.
As we enter Black History Month, there is no better time to address race-based disparities in health care. We've begun to make changes in the Faculty of Medicine with educational events for faculty, students and staff, and new admissions pathways for Black and Indigenous medical students, complemented by our Community of Support programs. But as health care providers, we must advocate for system change. Our health care and education systems need to address systemic forms of racism by offering training in unconscious bias, anti-oppression and cultural safety. And they need to incorporate clinical approaches such as trauma-informed care, which allows providers to be more sensitive and responsive to the experiences of patients and their communities — including the trauma of racism.
Individually, there are many ways we can all do our part to address unconscious bias. First, we can take time to learn more about it; good resources are available from the University of California, San Francisco and The Royal College, and anyone can test their own bias through online tools like Harvard's Implicit Association Test.
Ultimately, we need to see and treat people for who they are, not who we perceive them to be. To do that, we need to deconstruct social structures and historical legacies that create and perpetuate stereotypes. When we consider history, we tend to imagine brave people who did amazing things a long time ago. But they were just ordinary people doing the right thing at the right time. This Black History Month, we can be agents of historic progress by challenging our assumptions and unconscious biases, and by working together for institutional change. Our patients' lives depend on it.
Onye Nnorom
Black Health Theme Lead
MD Program, Faculty of Medicine