Class of 2T6: What Drives Your Passion for Medicine?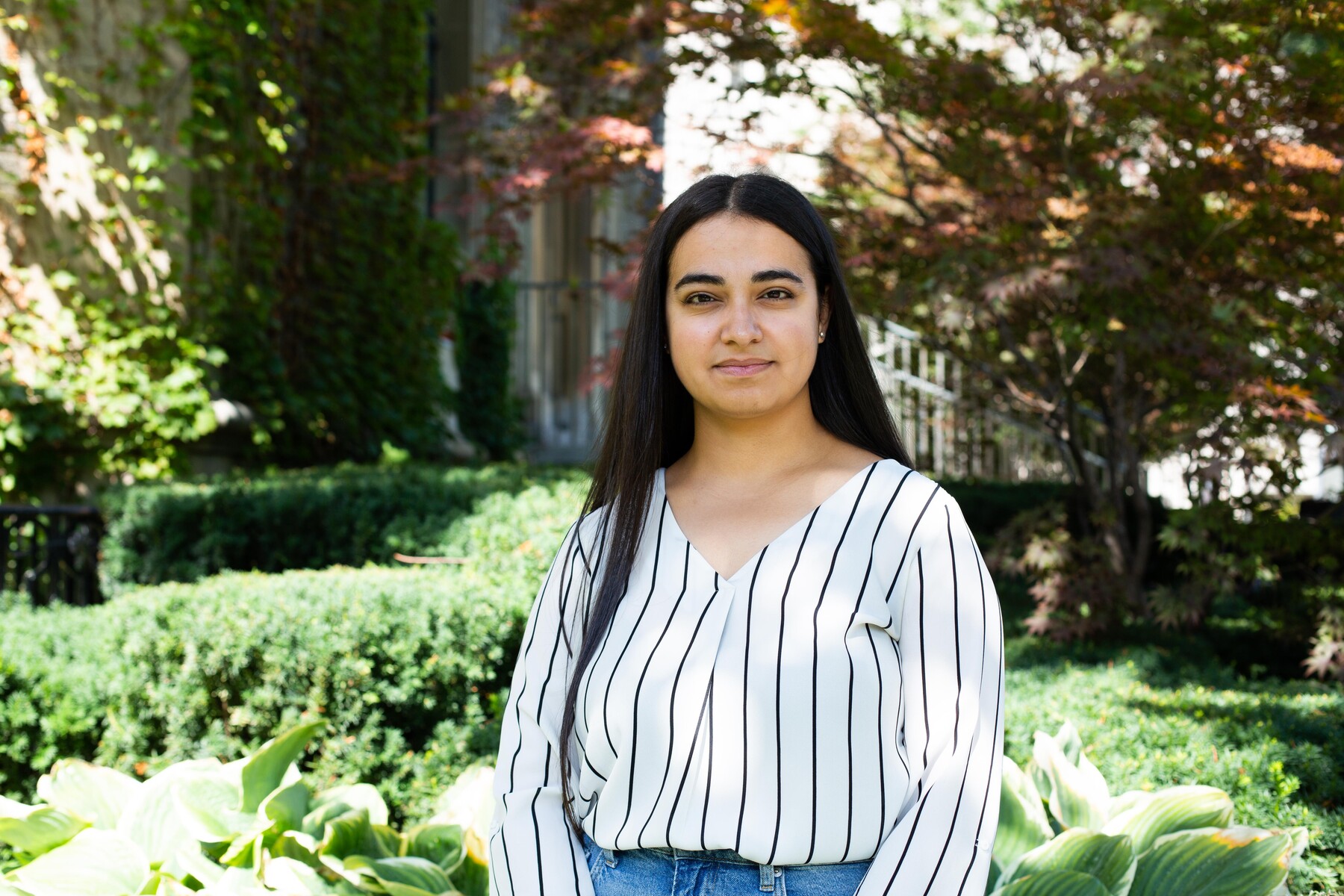 Hadeel Alhadi
Before joining the Temerty Faculty of Medicine, I completed 3 years of an undergraduate degree in Biomedical Science and Translational and Molecular Medicine at the University of Ottawa. This summer, I am a student researcher at the Ottawa Heart Institute.
Growing up, I was fascinated by human connections, and the unique role we serve in each other's lives. As the years passed, this fascination transformed into a passion that always led me to different answers when someone asked: what do you want to be when you grow up? I was caught between different paths that I did not know could intersect: teaching, writing, social work, and science. In high school, I got the opportunity to shadow a physician in a rural clinic and witness her interactions with the patients; I was absorbed by the way her empathy and care put the patients at ease, that before even discussing their medical concerns, they would tell her about their lives and families. I also worked in the same clinic for two summers as a Program Assistant where I observed the mentorship and guidance that physicians provided to the residents and medical students. I then started to realize that medicine is at the intersection of my passions; it is a profession that focuses on the human. Physicians have the privilege to serve as teachers, researchers and healers that support patients during their most vulnerable times through care and empathy.
Throughout my undergraduate career, I always tried to utilize my skills and interests to serve the community. Moving from a small town to a city centre for university, I noticed the resource disparity in science education between rural areas and urban centres. That observation fuelled my passion for science accessibility which manifested in providing free mentorship for students from historically marginalized communities, using social media platforms to offer accessible and trustworthy scientific news and showcasing the work of fantastic role models in the community. I later realized that I can use my passion for writing to further the causes I support. I started writing free and accessible science pieces for a student-run magazine, and a collection of pieces focused on youth political engagement and Indigenous activists for a local newspaper.
Throughout my journey, I have grown to appreciate the value of mentorship, and I wanted to support others the same way my mentors supported me. During my undergrad, I mentored high school students from rural Ontario who are interested in a career in science, incoming university students, newcomer youth, and 2SLGBTGAI+ youth living in Syria. The experience of working with individuals from different backgrounds opened my eyes to the uniqueness of each human and the role that empathy and understanding play in their well-being. As a recent immigrant, I am looking forward to serving the large patient population of newcomers in Toronto and helping to make medical care more accessible for them.
I am looking forward to working with this exceptional group of colleagues and mentors to learn how to provide the best possible care for patients from all backgrounds. During the next four years, I hope to continue to explore scientific research, learn more about medical education and mentorship, and incorporate my love for writing into my journey as a medical student.
Outside of medicine, I enjoy reading and creative writing. I recently have been exploring digital art and videography and trying to incorporate that into my written pieces.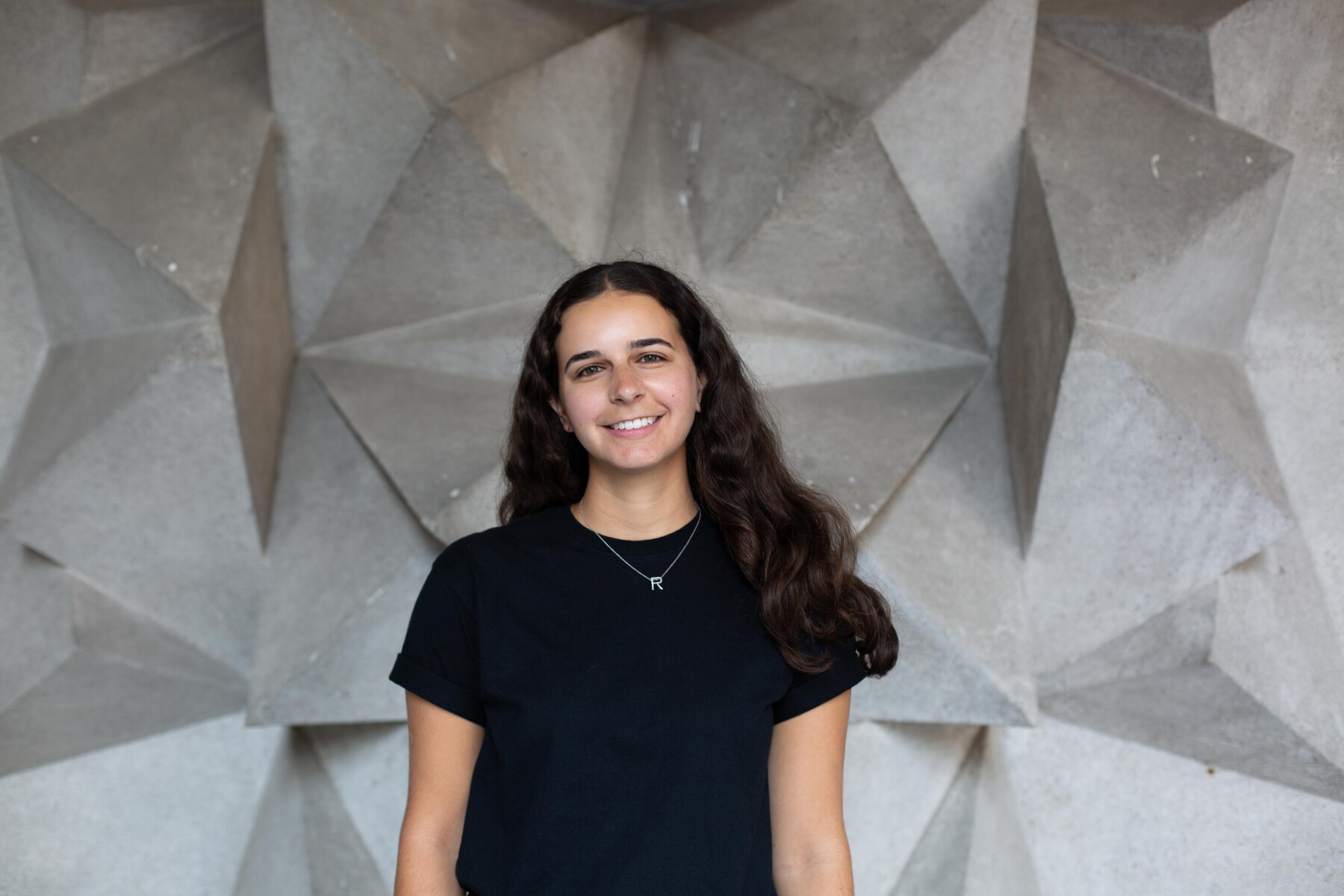 Rachel Strauss
After graduating from a Master of Public Health, I worked as an epidemiologist for two years. My team's research focused on evaluating the mental health and larger health system in Ontario. Another passion of mine—injury and violence prevention—led me to become involved in an initiative to work on the development and evaluation of a new hospital-based violence intervention program at St. Michael's Hospital in Toronto. 
I love learning, solving complex problems, and supporting others. Through my background in public health, I learned the impact that addressing social determinants of health can have on a person's wellbeing. As a physician, I will have the unique opportunity to understand individuals' experiences and use my position to care for both their visible and less visible needs. 
Getting to this point was not easy, but when I reflect, I would not change a single thing on my journey to medical school. Through volunteer work in palliative care, I learned of my love for connecting with and listening to others. Graduate school opened my mind to caring for both the individual and the masses, where I also developed passion for data and research. Through challenges working as an epidemiologist in the COVID-19 pandemic, I built resilience. My journey, though indirect, has allowed me to grow as a human, to gain perspective and compassion, and establish my own values. At this point, I feel grateful and ready to embark on this journey. 
I'm excited to learn, to grow, and to have some fun along the way! I look forward to finding my place in medicine and contributing positively to society through caring for the individual and the population as a whole. I can't wait to meet my classmates and future colleagues and to be welcomed into the medical community.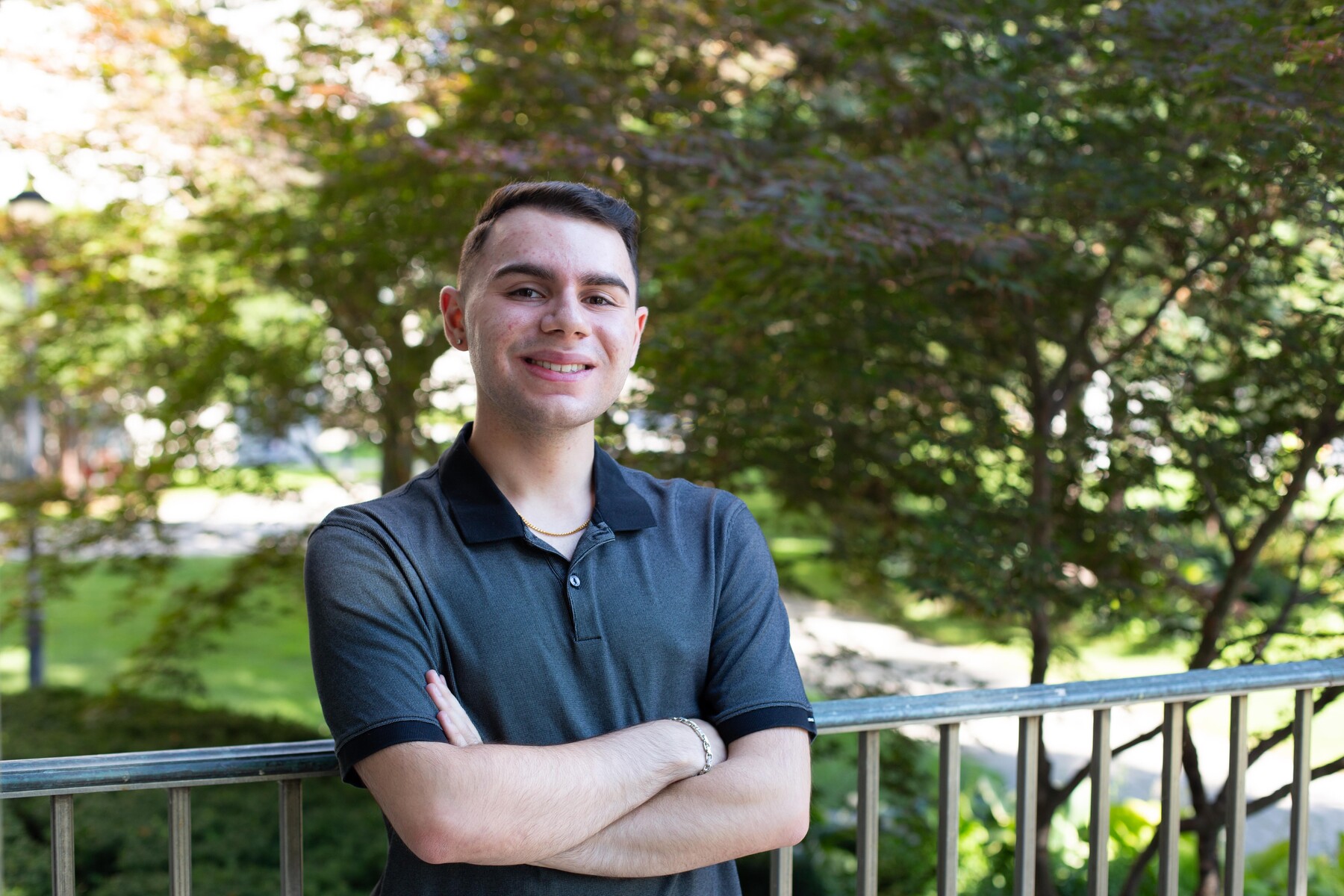 Nicholas Bridi
Before coming to medical school, I completed my Bachelor of Music degree in music education at the University of Toronto. During my studies, I did various activities in the worlds of music and medicine to explore my interests. Some of these activities included performing in provincial and national ensembles, conducting choirs, teaching at music camps, volunteering at the University Health Network, and assisting in research at the intersection of aging and music. 
My decision to become a physician came from my work as a music educator. My favourite part about being an educator is seeing the positive impact I can have on students' lives. Through teaching skills that students continuously enjoy or helping to diagnose and solve a problem they have been facing, I can see the impact I am making. My passion for music and teaching led me to U of T's Faculty of Music. As I started my first year, I heard about the Music and Health Sciences program and took their undergraduate courses to learn more about healthcare. I enjoyed taking these courses and decided to apply for a volunteer position at Toronto Western Hospital to gain exposure to the hospital system. Once I started my volunteer position, I saw the parallels between my work as a music educator and that of physicians. I saw how much of a positive impact the physicians made on patients' lives and heard directly from patients how much the care of physicians meant to them. These observations inspired me to become a physician. I wanted to assist those in need and make a positive impact on people's lives.
My passion for medicine is driven by the ever-changing nature of the field and my endless pursuit of knowledge. In the context of music, learning never stops since one always enhances their skillset or works diligently on a particular piece of music. I find this life-long learning approach that I use as a musician translates perfectly into medicine, as there is a vast amount of medical knowledge and current research pushing the field forward. The expansive nature of the field creates many opportunities for further development of our practices and understanding to help those in need. The boundless possibilities and potential for medicine continue to drive my passion and excitement for learning.
I found my experience getting to this point quite eventful as I was able to pursue my love of science and music. This resulted in many exciting opportunities that shaped the person I am today. I explored both worlds through my coursework and a research assistant position where I curated personalized music playlists to help individuals with Alzheimer's Disease with memory engagement and mood enhancement. Along with this experience, I volunteered in the University Health Network to provide clinical support, inpatient support, and assistance with the COVID-19 vaccination clinics. These experiences exposed me to the world of healthcare and lead me to apply to medical school. Overall, I found having both music and science in my life created a balance in my studies and is something I hope to continue pursuing throughout medical school.
I am looking forward to growing both as a person and aspiring physician alongside my fellow 2T6s! I am also excited to learn all the fascinating aspects about the human body and find an area of specialization where I can best serve my community.
Outside of medicine I enjoy spending time with my family and friends, playing with my two miniature schnauzers (Selma and Leila), playing piano and saxophone, listening to music, conducting music ensembles, hiking, and cooking.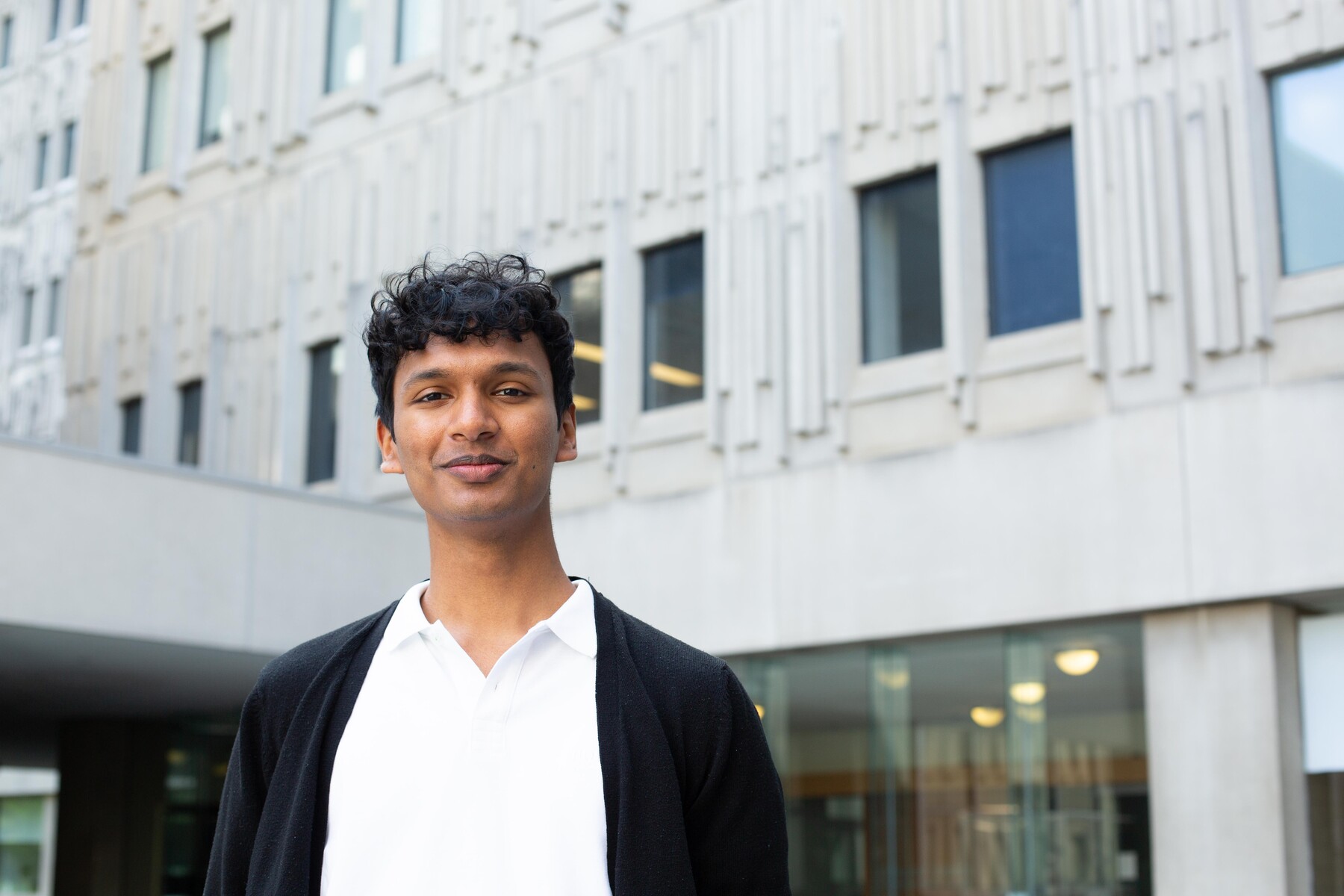 Ronesh Sukhdeo
Before joining Temerty Medicine, I finished my undergraduate degree at the University of Toronto where I studied and conducted research in Molecular Genetics and Fundamental Genetics & its applications (basically biotech).
I fondly recall coming home from high school classes where I would learn important concepts like antibiotic resistance and seeing my mom not finish her own antibiotics since she felt better (a driver for resistance!). Being the first person in my family to pursue university and STEM, I wanted to address gaps in science communication and facilitate relationships between the medical field and immigrant communities that I come from, as a physician. 
While that burning passion to connect medicine and science to underserved populations is still alive, my current biggest driver to pursue medicine is connecting with others. As a physician I look forward to meeting and connecting with patients from all walks of life, some in their most vulnerable state, and ensuring that they are seen as more than just a number in our healthcare system. 
I started seriously aiming for medical school during the second half of high school. At this point, I developed a passion for mentorship by creating a program that paired 80 high school students with university student mentors to answer questions about pursuing post-secondary education. I realized that a major barrier to STEM/Medicine for students coming from low socioeconomic backgrounds is having others that can guide them and answer questions.
In my first year of university, I joined the Reinke lab which is a basic science lab studying host-pathogen interactions and molecular genetics and stayed there for my entire undergraduate journey. It was an amazing experience that showed me the value (and hardships) of generating and publishing novel knowledge, and instilled a passion for research I look forward to carrying with me for the rest of my academic journey.
To be brief, the journey through university was challenging. From commuting to campus 20h/week, working in research 10-15h/week, and staying on top of school work, medicine felt like an impossible goal at times. But if there are any undergrads reading this story, I want you to know that it is possible. If you have any questions about the process, feel free to reach out to me.
What am I looking to most of all in the next four years? Encounters. Definitely the patient encounters. I hope to do my best to help everyone I come across in the clinic, and I'm sure it will be a catalyst for immense personal growth. And also encounters with my 2T6 classmates! It's absolutely mind-blowing and a great honor to be among people from such unique journeys and pathways to medicine. No matter who I come across, I'm looking forward to learning each of their unique stories!
Outside of medicine, I enjoy spending time with my family and playing this great game called Rocket League with my brother, which is essentially flying car soccer (it sounds silly, but trust me, it's fun). I also love playing table tennis and singing! I've been singing and playing a classical Indian instrument called the harmonium for 16 years and have loved singing as a part of a choir at U of T since my second year. Finally, I've started a YouTube channel recently, which has been an absolute joy in terms of learning all these niche skills such as videography, lighting, and acoustics.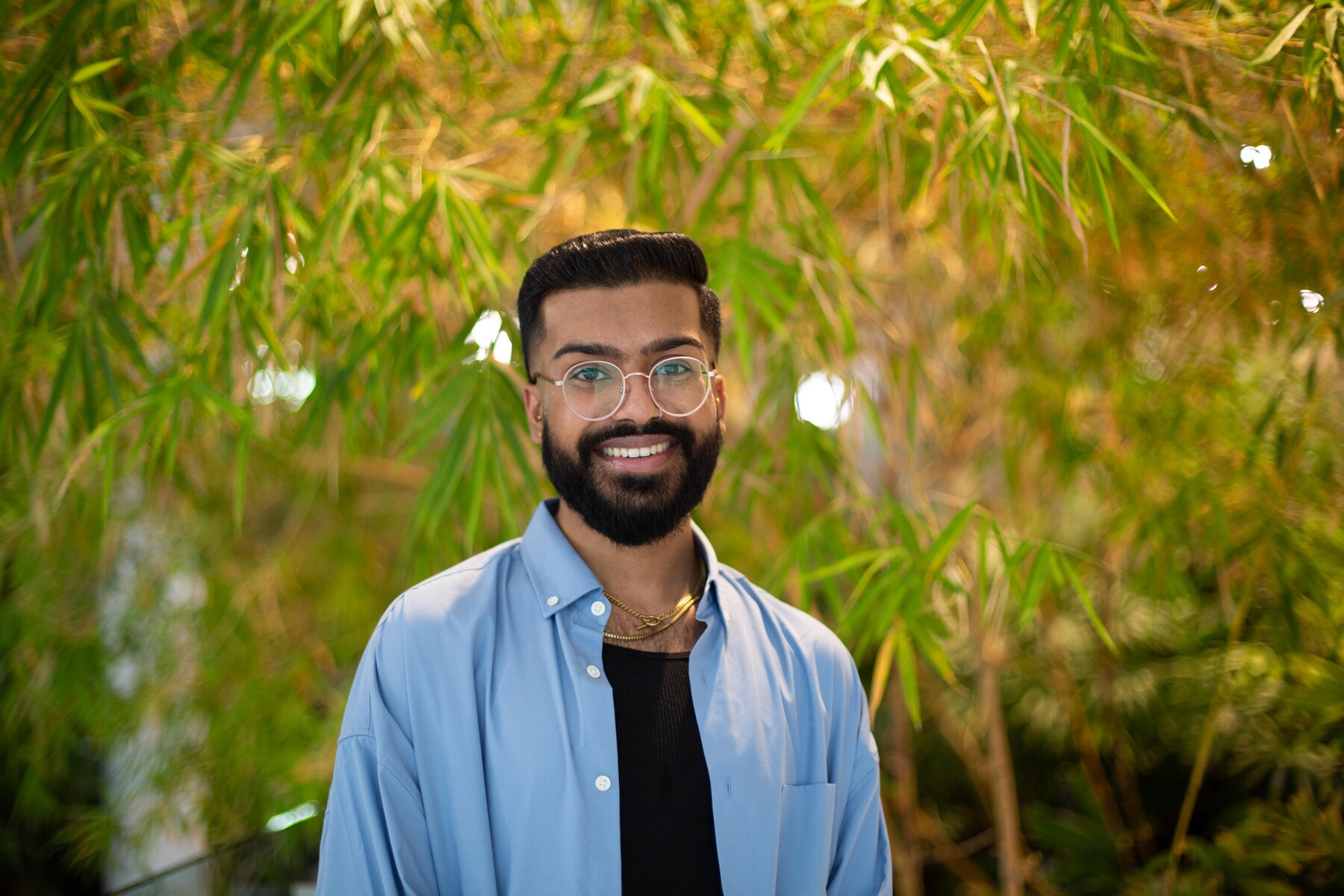 Christian Singh
Beofore joining Temerty Medicine, I was working as a research assistant in the Serghides Lab at the Toronto General Hospital Research Institute during my gap year. Before that, I completed my undergraduate program and received a Bachelor of Science in Honours Biomedical Science with a minor in Psychology from the University of Waterloo.
There isn't one moment in particular that stands out as the sole reason why I want to become a physician. Rather, a culmination of both positive and negative experiences best pointed in the direction of a career in medicine; the career I've always imagined for myself is one that aims to intertwine concerns from the social world with biomedicine to highlight the intersection of identity and health. With a passion for social justice stemming from my social location and lifelong fascination with human health and biology, medicine seemed like the best choice. I've always had an abstract way of problem solving, which I learned was a great strength when exposed to anatomy and pathophysiology during my undergraduate program, but the concern I frequently ran into was how to exercise that interest in a career. These desires – a systematic approach to problem-solving, a lifelong fascination with biology, and a relentless dedication to social justice is what led me to medicine as a career choice.
As I entered university, I knew that the goal was medical school. I really didn't have any idea how to go about doing that, but I told myself I'd figure it out when I needed to (which I don't recommend). I don't come from a family of doctors or anything related to the field. My parents are first generation immigrants from a poor village in South America, and the vast majority of my extended family were unable to access formal education growing up. The hardest part of my journey to medical school was trying to figure out how to get there entirely on my own (with the help of my older sister). At first it was all really overwhelming, but when I finished my second year of university, all of the pieces started falling into place and I had a pretty decent idea of what I needed to do to reach my goal. Getting here was probably one of the most difficult things I've had to do, from multiple MCAT attempts, two grueling application cycles, and a lot of personal sacrifices, but we made it! I'm the first doctor-to-be in my entire family, which is something I'm extremely proud of and humbled by.
In all honesty, I'm most looking forward to being a student again! The learning experience is so different from anything I've ever done before and I'm really excited to move on from the learning style I'm used to. The curriculum in medical school emphasizes the bridge between theoretical learning and practical application, which is new terrain that can be daunting, but I'm definitely up for the challenge. Medicine is a field known for cultivating lifelong learners, which is one of many factors that really pulled me in. I'd also be lying if I didn't mention that I'm really excited to be living downtown for this next chapter of my life.
Outside of medicine, I find myself going through a wide array of hobbies rather cyclically. For example, earlier this year all I was doing in my free time was knitting. I can only knit things that are rectangles (think blankets, scarves… the list is not exhaustive) but I got pretty good at making my various rectangular objects! Then I moved onto reading, which is usually a year-round hobby, or so I like to tell myself. Occasionally, my friends and I will try to read together by creating unofficial book clubs among ourselves. I also grew up playing the piano, so every now and then I'll go back to that to see if I still got it.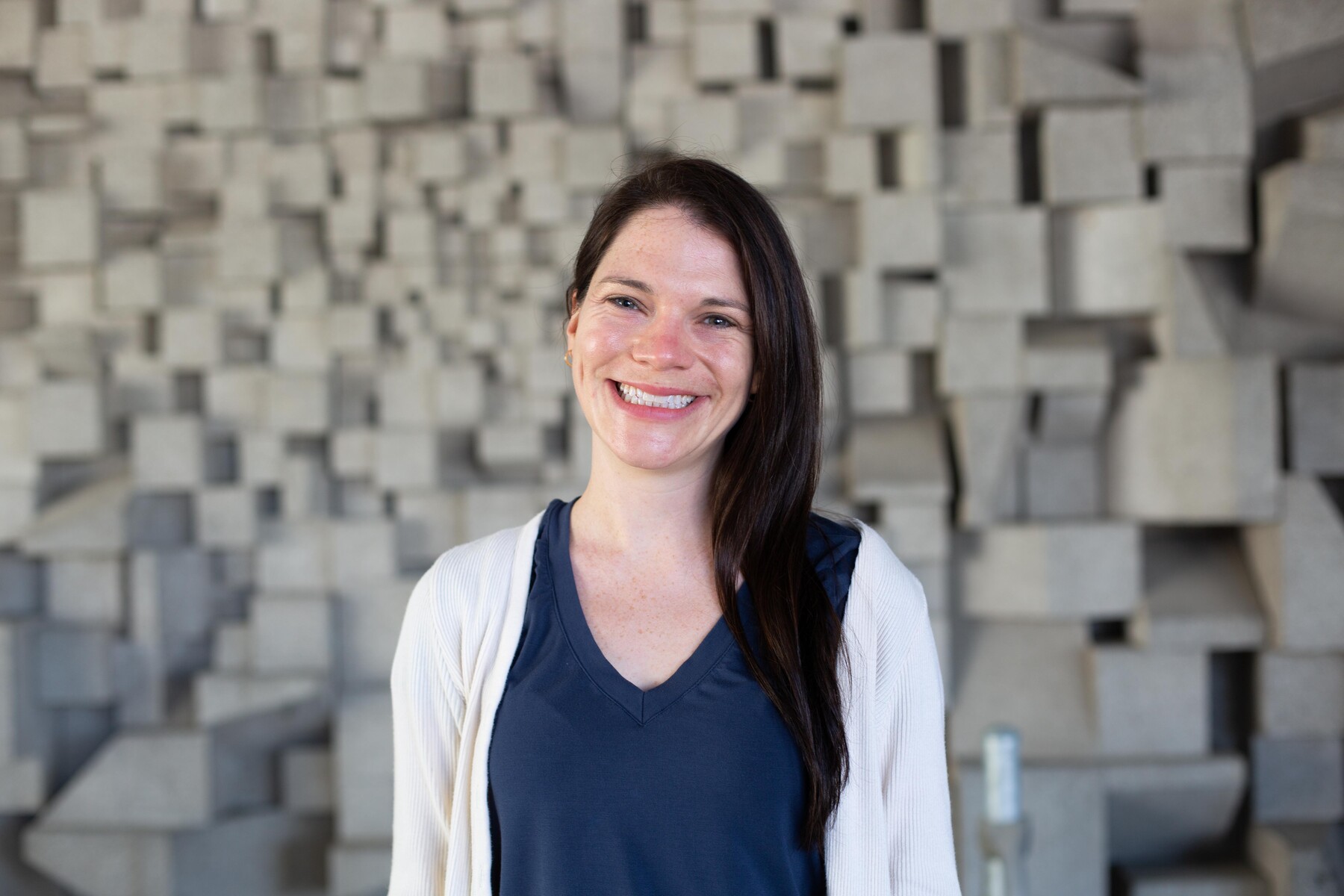 Karen Haycraft
Before I decided to join Temerty Medicine's MD Program, I worked as a nurse practitioner at a teaching hospital in Toronto. My career as a Registered Nurse and and then as a Nurse Practitioner has given me first-hand experience with the joys and challenges that arise when providing healthcare within an increasingly complex system that has seemingly boundless capabilities. These experiences will influence my future career as a physician because I will never underestimate the importance of interprofessional collaboration and creativity when caring for patients, families, and communities. 
I have worked in healthcare for 12 years now and I have had the privilege of working with physicians who go above and beyond to improve the lives of the patients they care for. Their dedication and drive played a large part in my decision to pursue a career as a physician. 
The COVID-19 pandemic has had a significant impact on every facet of society. In addition to highlighting the physical, psychological, and social needs of the most vulnerable individuals, the pandemic has revealed the limits that a strained healthcare system has to meet these needs. My passion for medicine is driven by my desire to improve the resilience of the Canadian healthcare system and ensure that access to high-quality care is a reality for everyone in the future. 
I initially obtained my Bachelor of Science in Nursing at McMaster and worked as a Registered Nurse for several years. I returned to U of T for my Master of Nursing (Nurse Practitioner emphasis) and worked as a Nurse Practitioner before pursuing medical school. My path was not typical but my years of nursing have solidified my passion for medicine and taught me the patience needed to embark on this next journey. 
I am looking forward to participating in interprofessional education. I also can't wait to spend time at the beautiful Mississauga Campus. 
I love listening to audiobooks. Since my sister introduced me to Mississauga's Virtual Library, I can't travel or do a chore without a book on the go. I also enjoy spending time with my puppy Jasper (he's an 8-year-old standard poodle but he will always be my puppy!).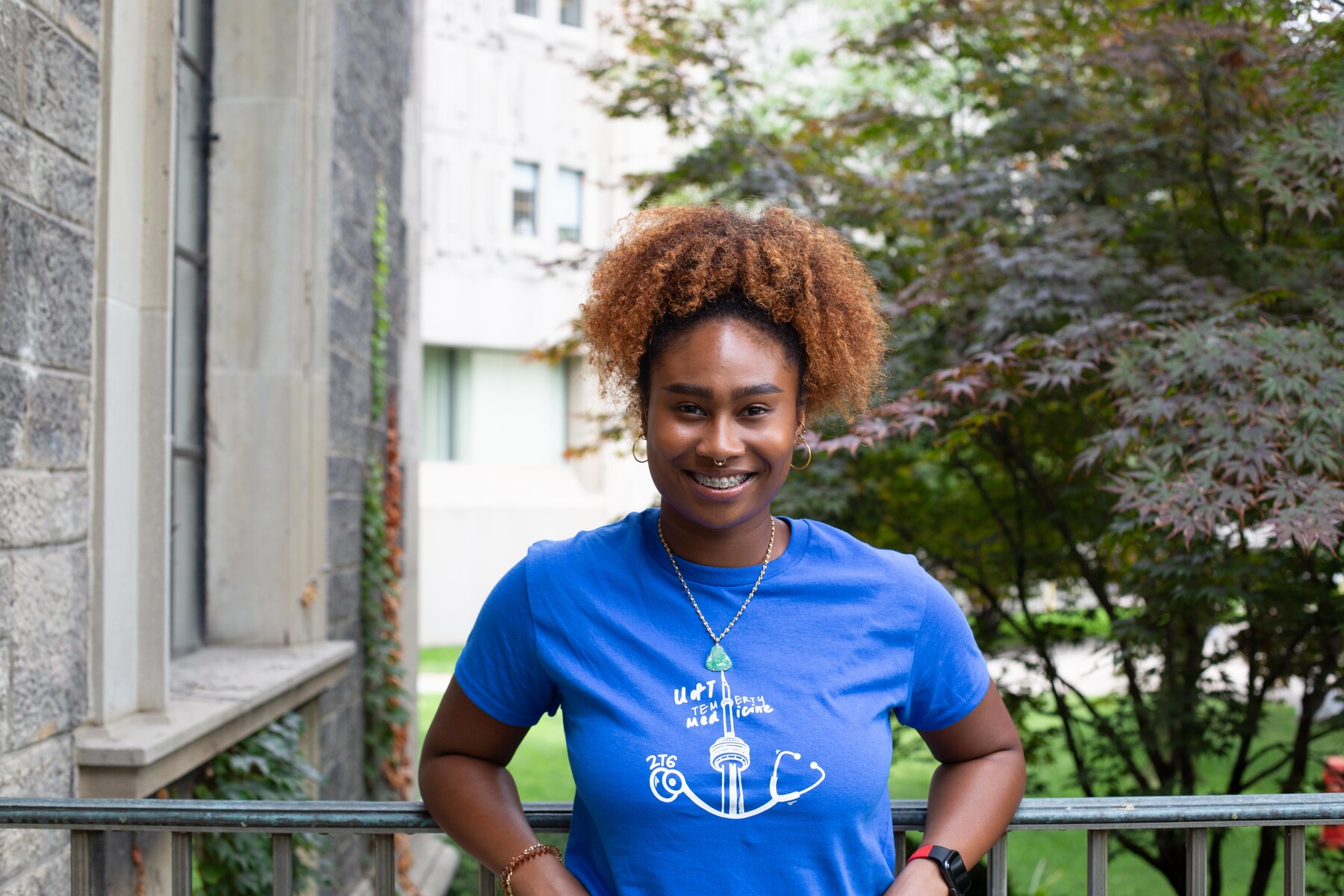 Allysia Chin
Before beginning my medical journey, I was conducting academic and industry research. From 2020-2022, I was working as a research technician in Prof. Molly Shoichet's lab (U of T) in the Institute of BME, synthesizing biomimetic hydrogels for studying cancer progression and macrophage infiltration into the tumour micro environment. Then in the Summer, I worked at AmacaThera, a biotech company co-founded by Dr. Shoichet and a previous post-doctoral fellow, Dr. Mike Cooke, developing and formulating robust drug delivery systems. 
It wasn't overnight that I decided to pursue medicine. 
A combination of my love for basic science and advocacy revealed that medicine uniquely allows me to collectively advance research, policy change, equity, public health, and ultimately, healthcare – all at the same time. This is what drives my passion for medicine now: the ability to craft all my inter- and intrapersonal passions and interests into one. 
I classify my academic journey to medicine as "somewhat unconventional." I did an HBSc at McMaster University from 2015-2020 in the Chemical Biology Co-op Program, which focused on every med student's favourite subject: organic chemistry. 
Outside of academics, I was also heavily involved with advocacy and community engagement: such as co-founding the Black Student Association at Mac, serving as a sponsorship officer of McMaster's Public Health Brigade, and currently, sitting as the Student Liaison of the Medicine by Design Healthy and Inclusive Labs Committee at U of T. 
Where the co-op program afforded me the opportunity to explore different areas of research and undertake mentorship by scientists, engineers, and physician-scientists from diverse fields, my passion for advocacy and outreach afforded me the opportunity to connect and empathetically uplift numerous communities. 
Recognizing that everything I love about research and advocacy could be achieved through the physician-scientist pathway, I decided to pursue the combined MD/PhD program at Temerty Medicine – bridging discovery and equitable healthcare.
Academically, I'm looking forward to developing a clinical lens that will help me answer a pressing research question during the PhD portion of my training. 
Introspectively, I'm looking forward to the plethora of opportunities for personal growth at Temerty Medicine – meeting new people, building friendships/mentorships, and navigating adulting in the fast city life of Toronto!
Outside of medicine and research, I enjoy participating in Black and queer community engagement, crying while reading realistic fiction about the Black experience, exercising (HIIT and cardio weightlifting classes are my fave), experimenting with curly hair products (come find me in MSB for curly hair tips), and expanding my piercing collection (I have 17).