Class of 2T2 Graduates Share What Makes Them Passionate About Science & Health Care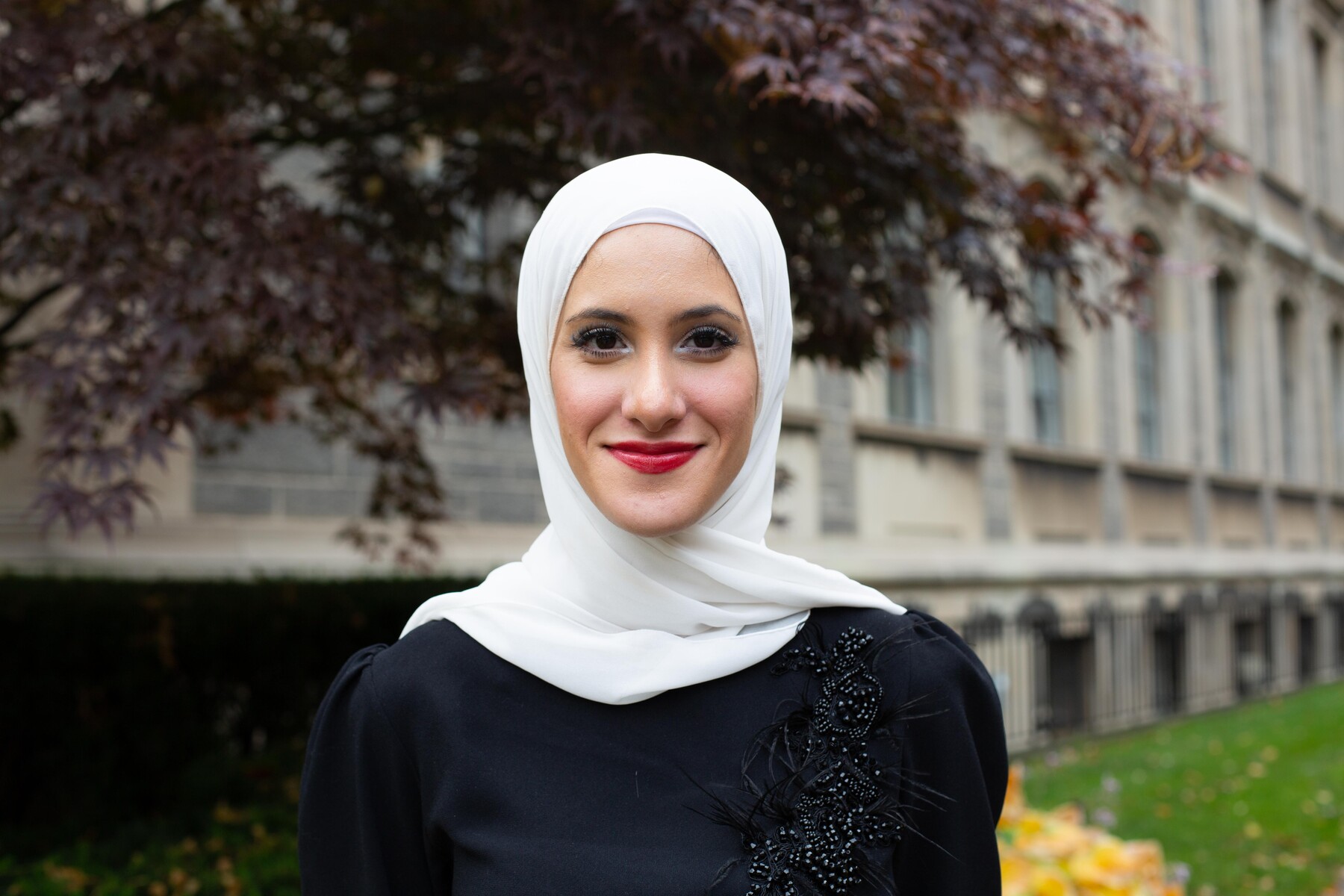 Ala Refai




Speech-Language Pathology
While I was always interested in healthcare, it wasn't until I was volunteering at the hospital for an aphasia communication group that I pivoted my academic path towards speech-language pathology (SLP). That is when I learned that communication difficulties arise in all shapes and forms for a wide variety of reasons. More importantly, it's when I learned how big of an impact communication difficulties can have on one's quality of life. It made me reflect on what it would be like to live in a world where I couldn't communicate my thoughts or feelings, and how that would affect my relationships, career, and sense of self. It made me think of what it would be like to live with huge barriers between me and the rest of the world. I went into SLP because I wanted to play a role in reducing that barrier for people.
SLP is a relatively new field in comparison to other fields of medicine. There is so much more to learn and investigate – and that excites me. I want to be able to contribute new knowledge to the field because there is so much potential in the advancement of SLP research that I believe will ultimately change the quality of life of many individuals and families. Being an SLP requires you to be compassionate, considerate, and thoughtful. It allows you to connect with people and help them connect with others. These are all things I value immensely, and I feel privileged to be a part of this field. 
My SLP program really encouraged the concept of "lifelong learning." You don't stop learning and developing your skills once you graduate. This encouraged me to do exactly that; to keep learning. This past September, I started an MSc in Dr. Rosemary Martino's Swallowing Lab. My area of research involves investigating the quality of life in head and neck cancer patients with dysphagia, as well as exploring caregiver burden in this population. I am still en route to becoming a licensed SLP, and I aim to continue developing my skills as a clinician in Dr. Martino's lab. That is another beautiful thing about the SLP field - you have the flexibility to be a clinician and researcher, all with the goal of helping people. 
One of the greatest highlights of my journey was developing a social media account for people of colour (POC) who want to learn more about the SLP field (IG: @slppoc). This page translates SLP-related information in 10+ languages, shares resources such as job openings, and features POC in the rehabilitation field that deserve recognition. The biggest accomplishment of this page so far has been, with the help of generous donations from the public, being able to put forward two scholarships for POC students in the field. Another great highlight was being able to get involved in research while completing the clinical Masters stream.
Aside from adapting to online learning, one of the biggest challenges was being a part of the field while it figures out and transitions into the use of telepractice. Our cohort needed to learn, alongside experienced SLPs, how to administer and provide assessments and treatments that align with a high standard of care. It was a unique experience as we were a part of this shift to telepractice that, even after clinics and hospitals opened up, will still be a big part of the field moving forward. All the while, our cohort was not able to meet in person. Despite the difficulties and loneliness of online learning, our class came together remotely to be incredibly supportive and collaborative. 
As both a researcher and clinician, I'm looking forward to playing a role that helps bridge the gap between research and clinical practice. As a researcher, I want to ask and investigate questions that will impact people's care and outcomes in a positive way. As a [future] clinician, I will be sure to keep in mind how my research could be translated into clinical practice in a realistic manner, and I will be critical in how I learn from and use what is published in the literature in my own practice. 
If I could share some advice for incoming students looking to pursue a similar path, I would tell them to keep an open mind and challenge themselves. A lot of people are intimidated by different aspects of both the research and clinical stream. I want them to remember that this is normal; you are not going to love or be an expert at every part of the field. All you need to do is care and try. Challenge yourself by doing things that make you uncomfortable and trying new things. Apply for that research job. Reach out to that professor. Apply for that scholarship. You can't grow or find your passion without getting out there. Each clinician and researcher look, think, and act differently. So, don't think that these are spaces you don't fit into. Your unique perspective and voice are valued. If you are studying or working on something that you care about with the intention of helping those in the community, then you're in the right place. Take a chance on yourself and then get to work!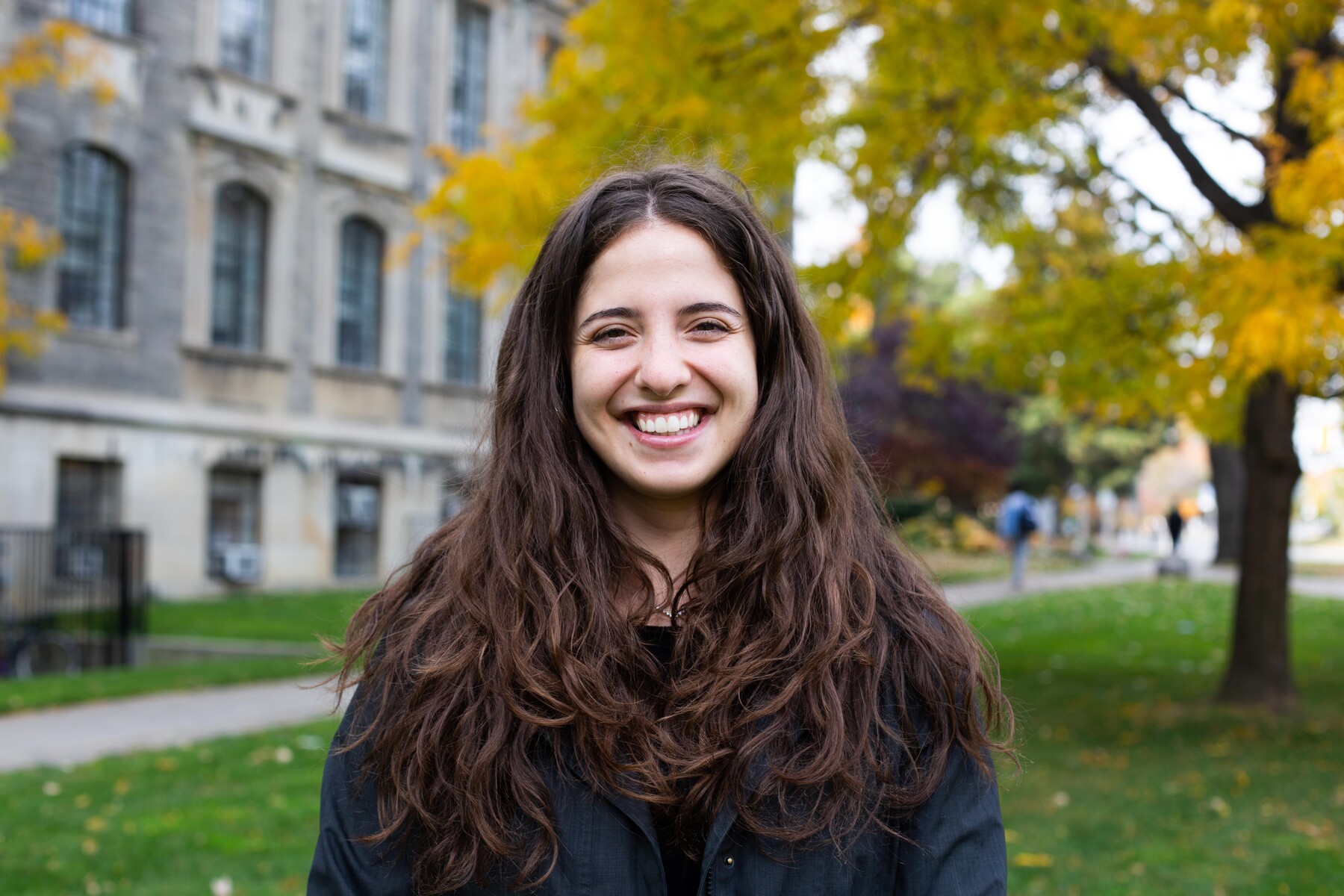 Elizabeth Pezzutto
Occupational Science & Occupational Therapy
I was drawn to Occupational Science and Occupational Therapy because I was attracted to how occupational therapists recognize the importance of considering all domains of health in the promotion of health and wellbeing. I previously worked in clinical settings as an assistant and my favourite part of the position was watching patients improve and eventually attain their goals to participate in activities that were meaningful to them. I knew that this was the essence of occupational therapy, and this inspired my pursuit to work in a profession that directly and meaningfully impacts people.  
I am most passionate about helping older adults achieve their goals and get back to doing what they need and love to do. I want to work with this population because I see major gaps in the care that many are receiving, and I feel that as an occupational therapist, I have the skills and tools to help address this.  
I am hoping to share and apply findings from my graduate research project, a sub-study under a national study (iCAN-ACP). The study aims to narrow the gap between the care that elderly Canadians want and the care that they receive by evaluating ways to improve care planning conversations between patients, families, and health professionals. My research explores the roles that occupational therapists can play in these conversations.  
Additionally, I plan to start working in acute and community care settings as an occupational therapist. I am looking forward to working with various health professionals to promote the health and wellbeing of clients.  
A major highlight of my OS&OT journey was meeting so many wonderful, like-minded people who are passionate about positively impacting the lives of people. This includes my peers and the other health professionals I had the opportunity to work with on my placements. I learned a great deal from them, and I am grateful for the lifelong friends I've made throughout my time in the program.  

One challenge was that we learned about many topics, so the amount of time we spent on certain ones was limited. Despite this, I am grateful to have been exposed to such topics and I am looking forward to learning more about them in practice.  
I look forward to continuously learning and growing as an occupational therapist. We graduate as generalists, so I cannot wait to find the specific practice area that I am most passionate about.  
To future OS&OT students: There are so many avenues you can take as an occupational therapist. You can work in hospitals, schools, insurance, government, nonprofit organizations, mental health, community settings, technology, and so many more. Do not limit yourself to only thinking that occupational therapists work in traditional clinical settings! There are so many ways you can apply the skills and knowledge you gain throughout the program to positively impact individuals, communities, and populations.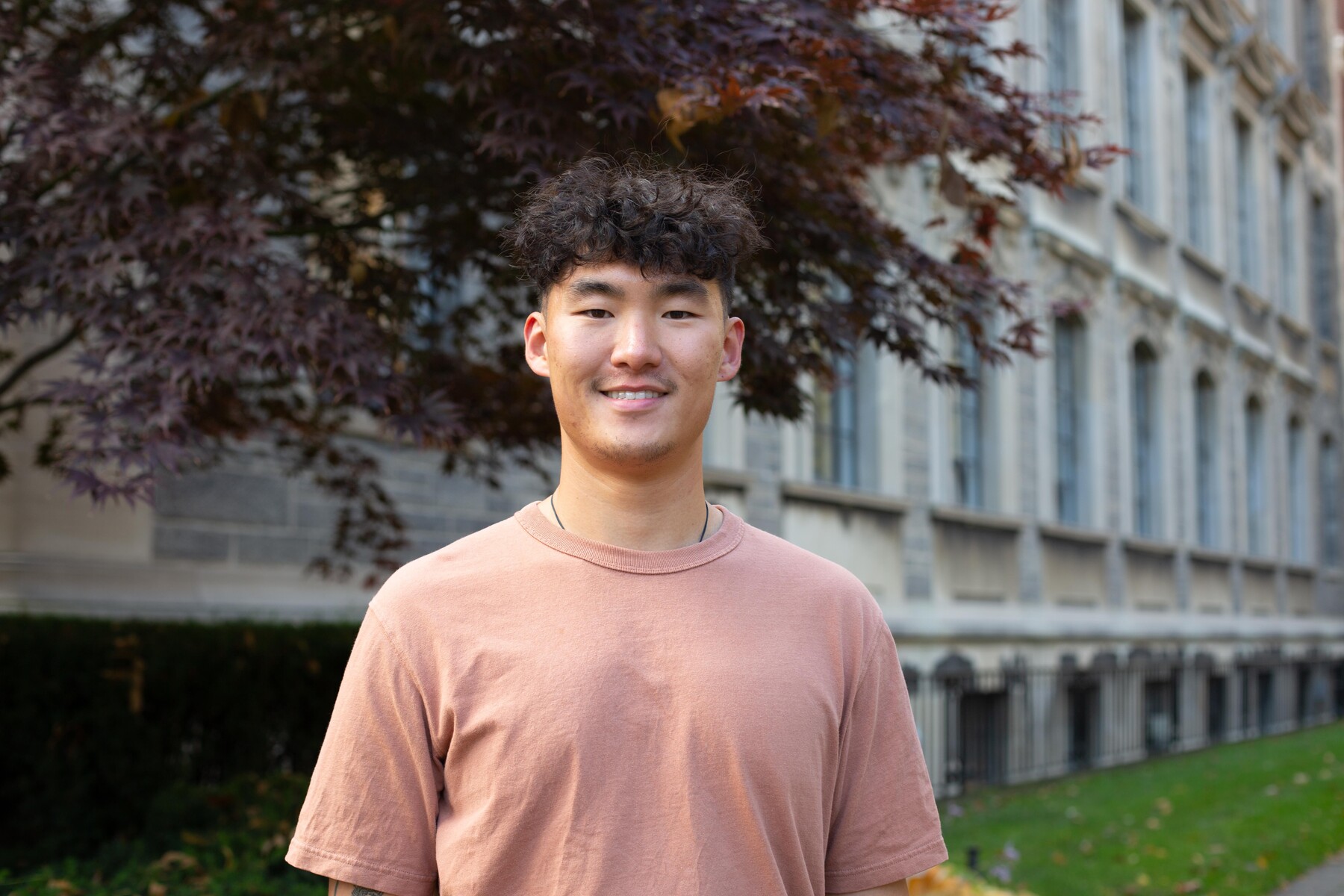 Stephen Wang




Physical Therapy
I became interested in physiotherapy through my time volunteering in different clinics, long-term care homes, and through my personal history with injuries. I have always gravitated towards helping professions and seeing the difference Physiotherapists made in the lives of their patients, I knew I had found my calling.  
Currently, I am the most passionate about neurological physiotherapy, which involves stroke care, spinal cord injuries, and paediatrics. However, I am also interested in working with the geriatric populations in long-term care homes and in hospital settings. That is one of the best parts of physiotherapy since there are just so many different areas of practice you can immerse yourself into.  
The greatest highlight of my PT journey so far is being able to continuously learn. I apologize if I come off nerdy, but there are so many things to learn in the profession that I am so extremely excited about, such as learning different techniques, new evidence-based approaches, and learning from my patients as well.  
The most challenging aspect of PT that I encountered has to be the Imposter Syndrome that comes with being a "practitioner". Patients wanting to see you and trusting your clinical judgement, especially as a new practitioner, can be anxiety inducing. However, I trust that with time and experience I will be able to reduce my Imposter syndrome, even if it's just a little bit.  
In my next chapter I am looking forward to the uncertainty from day to day. There really isn't ever a dull day in PT as I am seeing very different patients with very different conditions on a daily basis. Not to mention the vast differences between patients with the exact same condition. All this to say, I am looking forward to get into my creative bag and troubleshoot problems as they arise.  
 My biggest recommendation is to embrace uncertainty and have fun doing it. I honestly don't know what I am doing and I don't think I ever will. But, if you know you are interested in this profession then continue down that path. The self-doubt and uncertainty will creep in, its natural, but having faith in yourself and your abilities as a practitioner will pay dividends in the end. Find friends that make the process easier and more comfortable and make sure to laugh along the way. Noone really knows what their life plan looks like, so might as well have some fun along the way.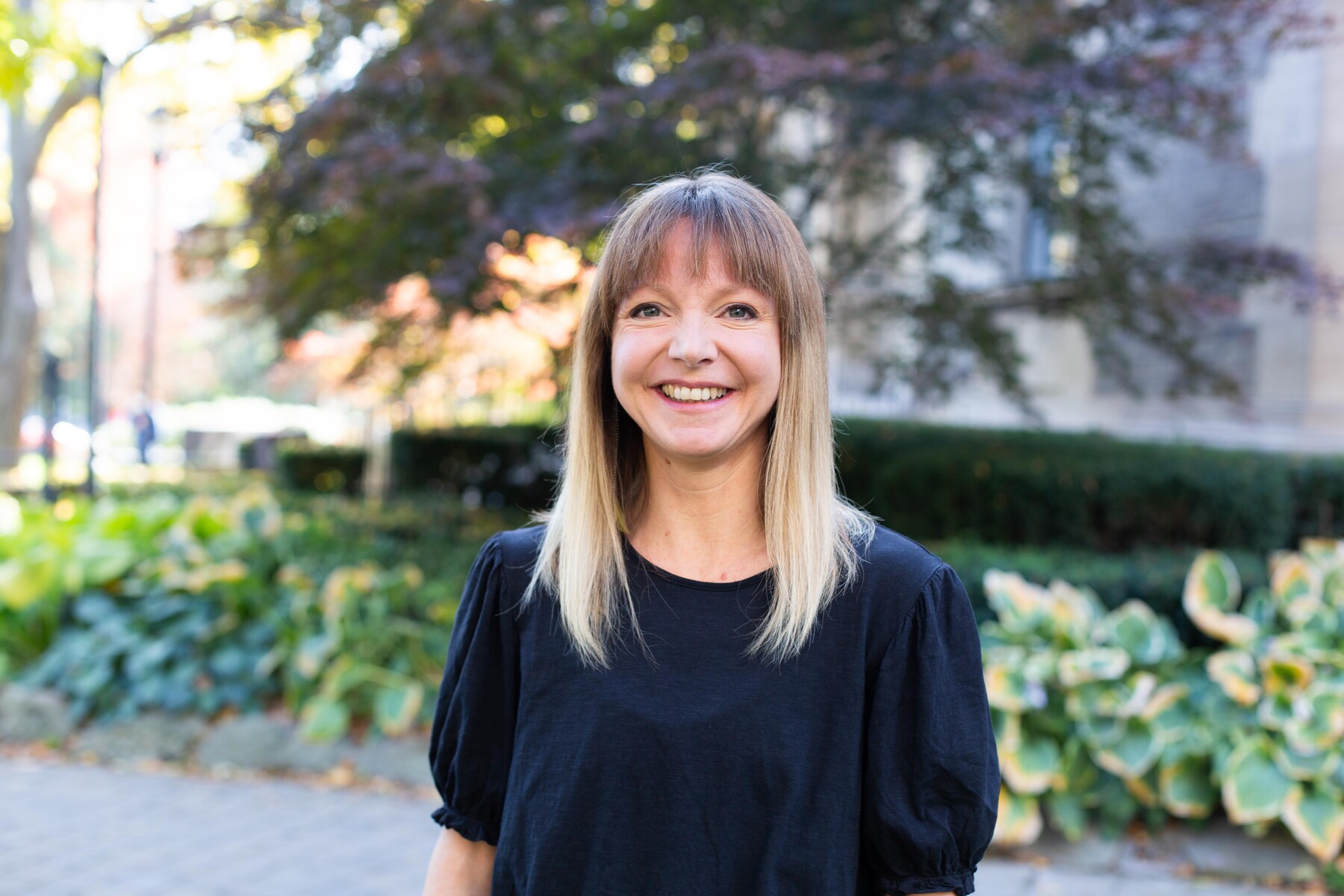 Fiona

Höbler


Speech-Language Pathology
Since completing my clinical studies in the UK, where I had the opportunity to conduct behavioural research into executive functioning and linguistic proficiency, I have been passionate about investigating the neurocognitive processes that support communication. After graduating, I worked clinically as a speech and language therapist, but continued to work in research part-time and it soon evolved into a full-time occupation. I am fascinated by human behaviour and how we communicate, and driven by a desire to contribute to the scientific knowledge base that can inform the development of new and improved speech and language therapies, enhancement of approaches that have already been established, and to the effective individualization of treatments to the patient's needs. 
My doctoral research focused on explicit and implicit motor learning – processes thar are distinguished by the level of awareness and attentional focus adopted during practice – and investigated how these differ in persons who do and do not stutter. This research was aimed at understanding how these processes may also relate to practice outcomes for people who stutter in a treatment context.   
I have just started a new postdoctoral fellowship at the University of Michigan, where I look forward to learning more about how the neural networks that support speech fluency and motor learning develop in children who do and do not stutter. This is particularly exciting for me, as I had hoped to also conduct behavioural research with children as part of my doctoral studies, but was unable to complete this due to the pandemic restrictions.
Overall, the breadth of learning opportunities I had during my studies at RSI was more than I anticipated. I really appreciated learning about patient perspectives, and especially gaining insight from indigenous teachings, practices, and experiences. I enjoyed participating in the Collaborative Program in Neuroscience (CPIN), which expanded my access to a range of courses that were relevant to my research. I gained invaluable teaching experience within the Speech-Language Pathology Department, and was also able to complete my certification in Teaching in Higher Education. Within RSI, there were also several avenues for developing leadership skills, and I really enjoyed taking on a more active role in the RSI student community by serving as a member of the student committees that aimed to improve the graduate experience of our peers, as well as that of the next generation of students.
As was the experience for any other student, the COVID-19 pandemic presented itself as a huge challenge in conducting in-person research. However, learning how to navigate a range of challenges – whether these are personal or relating to participant recruitment, planned methods of data collection, or even maintaining funding – allowed me to develop the research flexibility and skills that I see as important facets of being a more creative, driven and resilient scientist.  
I am very excited at the prospect of continuing to learn about the diversity of human behaviour and the intricacies of the neural systems that underlie our behavioural capacities. I feel incredibly privileged to have additional opportunities to learn from and work with leaders and innovators in the field of neuroscience. I look forward to being able to contribute to our growing understanding of how speech and language skills are acquired, and how we can best support persons experiencing difficulties in communication at various stages across the lifespan.
In the pursuit of your career goals, be prepared for the challenges, keep an open mind, and always remain ambitious. I would advise students to follow their own unique path, however that may look, and to learn from all those around you. This is an exceptional time for both personal and professional development, so enjoy every opportunity to grow and learn, not only about yourself and what insights you can offer to your field of study or profession, but also about the diverse individuals you will be interacting with in your work. During your studies, it's important to also learn about your mental health, how to best take care of this during the more challenging times, and how to develop healthy habits that will strengthen your resilience, resolve, and success throughout life.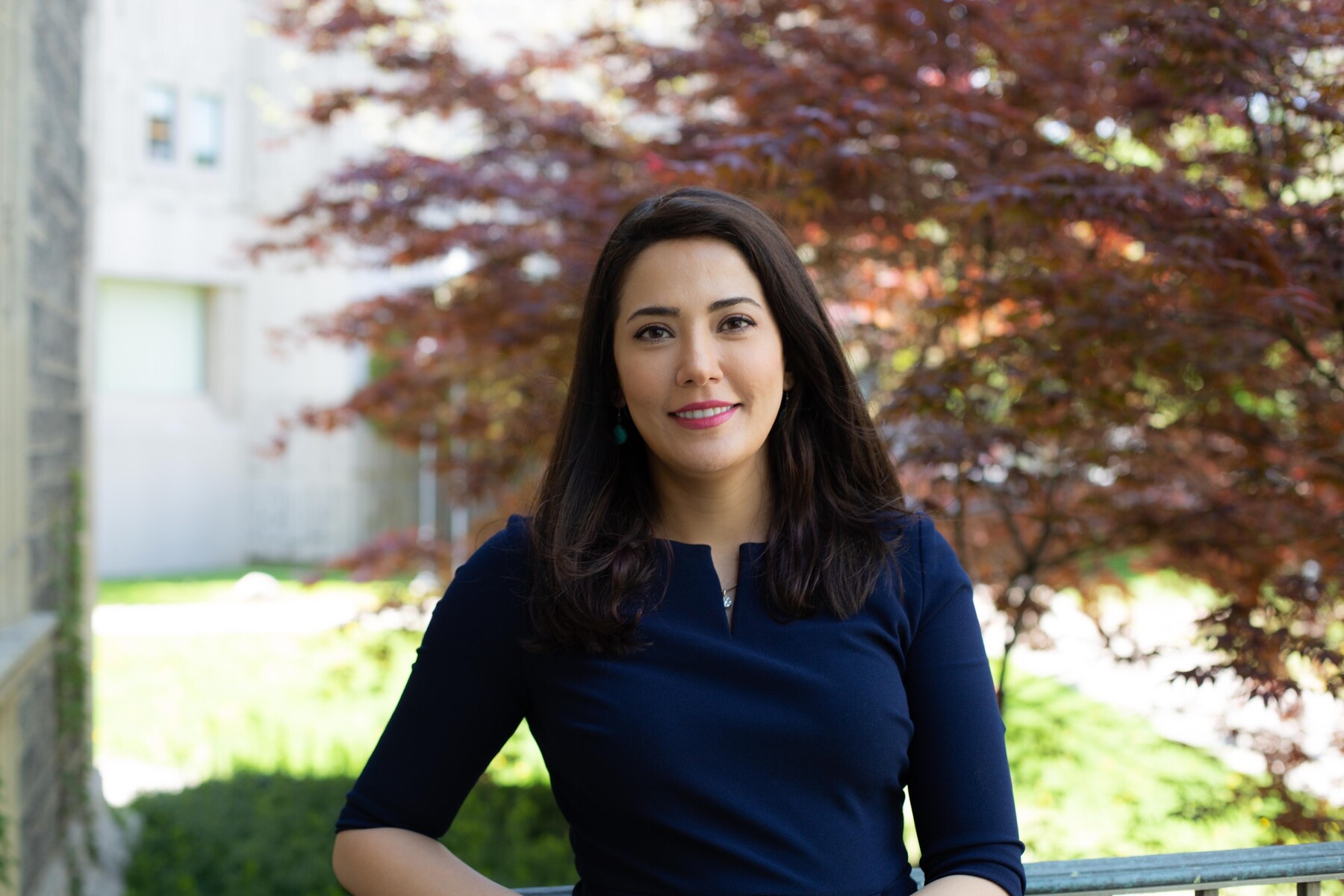 Neda Rashidi-Ranjbar


Institute of Medical Sciences
I'm a postdoctoral fellow at St. Michael's Hospital. I conceived and planned a clinical trial which has been funded jointly by Toronto Dementia Research Alliance (TDRA) and Mitochondrial Innovation Initiative (MITO2i) through a competitive process.
I took a non-conventional route toward the initiation of my PhD studies. I completed my studies in medicine in Iran, and my experience during my medical internship especially on the psychiatric wards: the 'trial and error' treatment method that I witnessed (which also takes place in North America), together with my personal experience of depression, made me strive to improve our understanding and treatment of psychiatric disorders. My PhD thesis was focused on older adults with a history of depression and how that is linked with a risk of developing dementia. During my studies I learned more about Alzheimer's dementia, and switched gears towards research in prevention or treatment of dementia during my postdoctoral fellowship and I intend to follow this path.
Right now, I'm investigating the efficacy of a novel technique of brain stimulation (photobiomodulation) on on mitochondrial function and prevention of dementia.
Some highlights of my academic journey include receiving different awards and recognitions, including the Temerty Faculty of Medicine Graduate Studies Endowment Fund (GSEF) Merit Award, the Alzheimer Society of Canada Research Program Doctoral Award, and earlier this year the Sara Al-Bader Memorial Award for showing exceptional academic promise in my PhD.
As for the challenges of grad life, it's challenging for everyone! As an international graduate student I can attest that we often experience extra unique challenges such as a language barrier, new culture, new academic environment, financial insecurity, and lack of social support. In addition, the pandemic multiplied the pressure with increased isolation, and financial problems, and led to an increased rate of mental health problems among international students. In order to address at least some of the challenges, we formed the IMS-international community group in October 2020. This community was built to ensure that all the IMS international students have the opportunity to explore and reach their full potential as they navigate their academic experience. I'm proud that we turned our problems into a fantastic experience and opportunity.
I look forward to seeing all my hard work finally paying off. But I also like to challenge myself and don't like getting comfortable in a role. 
If I could share some advice for future students, I'd say: try different things, find your interests, work hard and do your best, ask for help, be mindful of your mental health, take the opportunities even if they are small. Each opportunity can help you grow and open many other doors.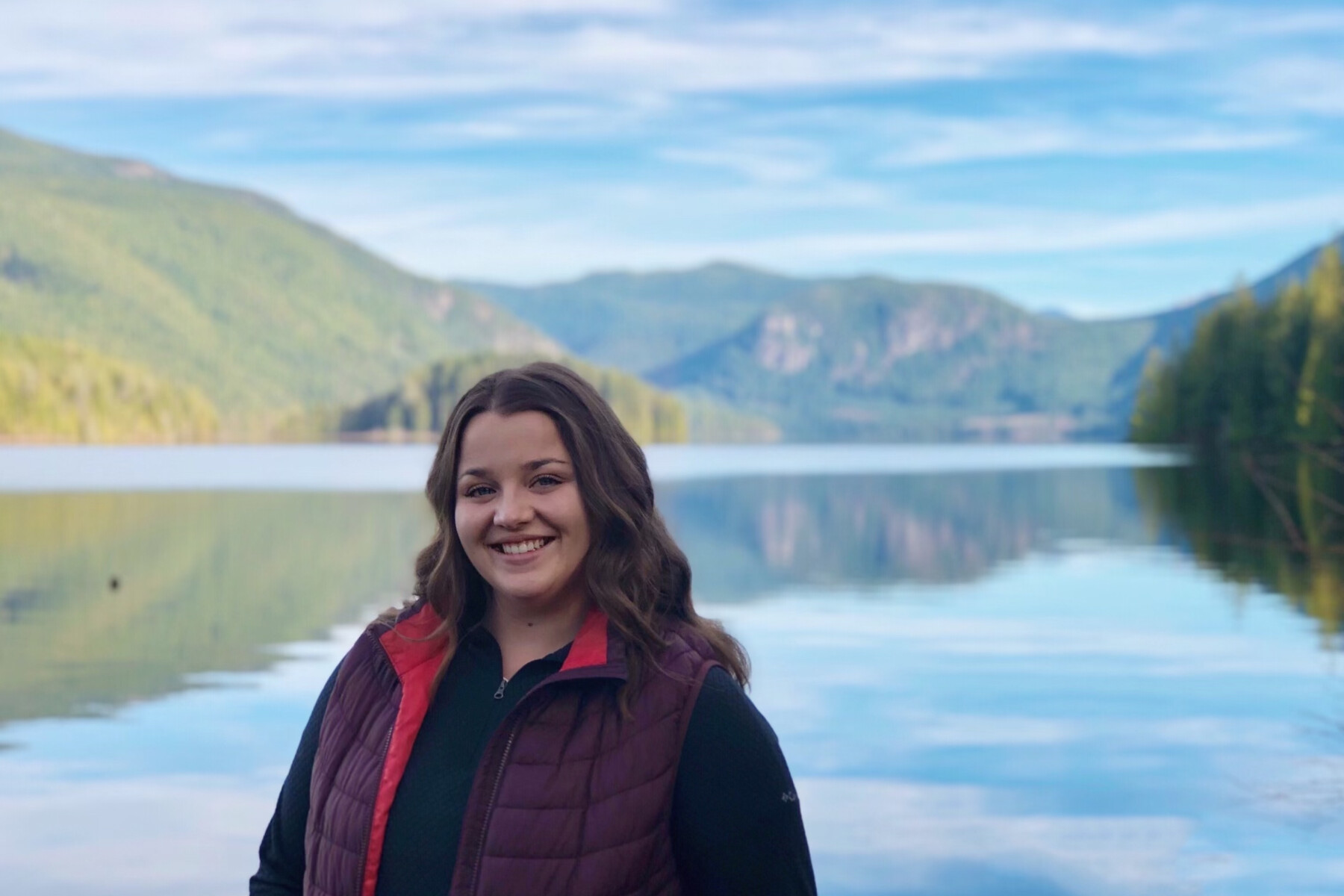 Paige Barkowsky
Occupational Science & Occupational Therapy
My passion for entering the healthcare field was largely fueled by numerous sport-related injuries while growing up. After high school, I received my Bachelor of Kinesiology from UBC, and practiced as a Registered Kinesiologist for a year. I decided to pursue occupational therapy because I felt my job and training at the time didn't allow me to fully support my clients. Pursuing occupational therapy would offer so many diverse learning opportunities, and better prepare me to help individuals and communities. Throughout my degree I've learned there is a place for OS&OT everywhere you look in life. Some areas I am most passionate about include community engagement, hand therapy, and paediatric practice.
Since finishing my final placement in August, I have taken some much-needed time for myself to rest, be with family and friends, and go on a 5000km road trip! Now, I am studying for the NOTCE, my provisional license is being processed, and I am lined up to begin my first OT job in just a few weeks. This role is in a BC hospital in an inpatient geriatric unit — much like my first placement. But before I begin working, I'll be joining my class in Toronto to walk across the stage at convocation!
Some of the greatest highlights of my OS&OT journey have been forming friendships with my peers, participating on student council, and learning that I love working with the one client population I thought wasn't for me! No matter which way you spin it, pursuing further education has its challenges. The weight of assignments and exams was often heavy, and learning to navigate difficult professional topics and relationships was at times challenging. These highlights and challenges have contributed to my personal and professional development over the past two years, and will no doubt make me a better clinician.
I'm greatly looking forward to this next chapter of my life and my new career. I'm most excited to have a career that will be both interesting and challenging, and which will encourage me to continue learning and exploring new passions.
Keep your mind open to new opportunities, new roles, and new learning experiences. Participate in clubs and committees as they're available throughout school, and immerse yourself in placement opportunities, even if it's not a practice context or population you envisioned for yourself — You may be surprised how your interests and passions will shift throughout your education and subsequent career. You'll be great!