Changes at Temerty Medicine Expand Access to Supports for Doctors in Training
Students, Education, Inclusion & Diversity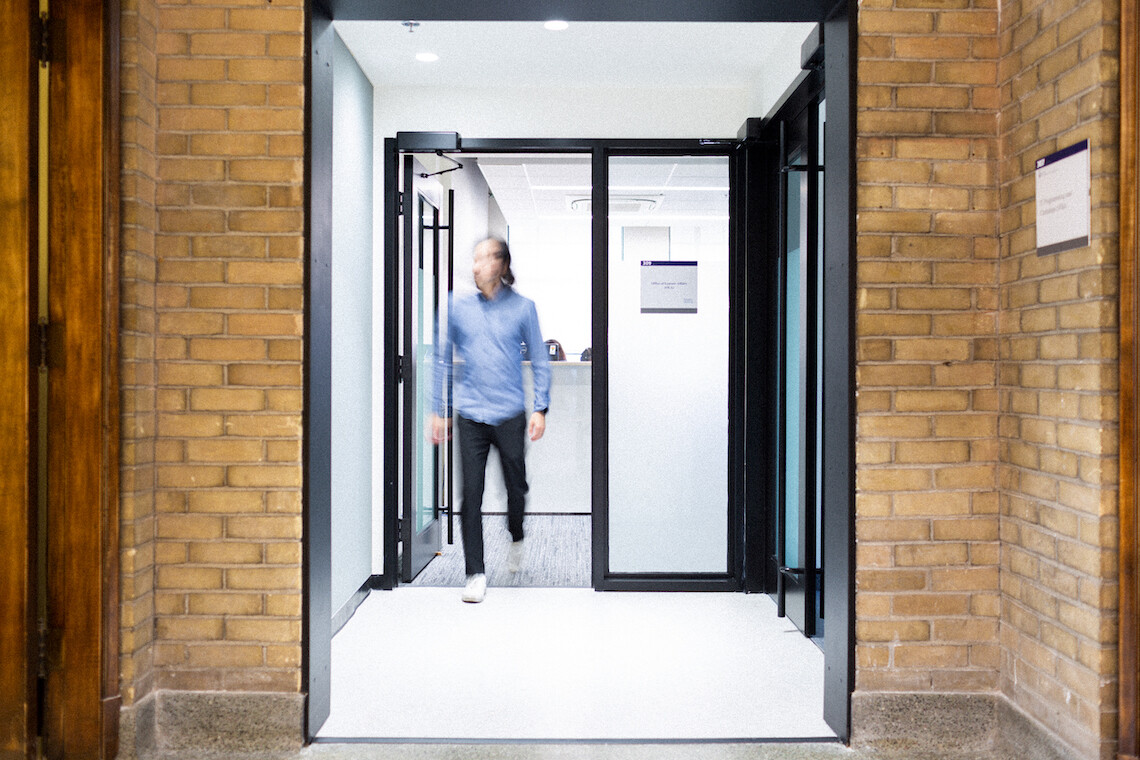 Photo by Mark Bennett
While juggling the demands of life and residency, Morgan* feared burning out.
The resident at the University of Toronto's Temerty Faculty of Medicine was mourning the deaths of family members in their** home country, where a civil war continues. Meanwhile, they were managing clinical and academic roles, and dealing with their own physical health issues.
"Residency is already an intense and busy experience and with the other pressures I faced, things were becoming untenable," they said. "Rather than wait until I couldn't manage any more, I knew I needed to be proactive."
Despite their initial apprehension to ask for help, Morgan reached out to Temerty Medicine's Office of Learner Affairs(OLA), created early this year through a merger of the Office of Health Professions Student Affairs and the Postgraduate Wellness Office.
Morgan worked with a learner life specialist to develop a short-term plan to take one day a week for their own medical appointments and family responsibilities, while continuing their training.
"Through OLA, I discovered options I hadn't known about before and was able to maintain my wellbeing without disrupting my education," they said. "Without the support I received, I wouldn't be where I am now."
Before OLA's inception, residents and clinical fellows in postgraduate programs didn't have access to the same level of support as students in the MD and MD/PhD programs. The merger allows OLA to offer services more equitably across the medical education spectrum.
It also offers support to students enrolled in medical radiation sciences, occupational therapy and physician assistant programs.
"OLA is designed to be a safe and neutral space for learners and its processes are confidential, trauma-informed and guided by the principles of equity, diversity and inclusion," says Tony Pignatiello, associate dean, learner affairs, who is also an associate professor of psychiatry at Temerty Medicine.
Broadly, OLA's core support services can be categorized as academic, professional and personal.
Learners choose the services they want to access, and staff are available to help guide their choices. The office can also remain connected to learners for the duration of their academic programs and connect them to an external organization that offers additional services as those needs arise.
About half of MD Program graduates continue their postgraduate medical training at Temerty Medicine.
"If learners struggle in their undergraduate studies, we can now offer them continuity if they want to access our services again," Pignatiello says. "Their files don't follow them but remain available if they return to us, which means they don't have to repeat their histories."
The office is an independent unit and keeps its files separate from the Faculty's academic records. As well, members of OLA's team aren't involved in educational evaluations nor do they sit on any selection committees.
Faculty members who want to learn more about supporting learners through challenges can also access OLA. For example, if they are concerned that learners may be experiencing academic, personal or mental health difficulties because they've been missing lectures or haven't been responding as usual, the office can provide guidance on how to approach the situation.
The OLA team has space in the Naylor Building on the St. George Campus and in the Terrence Donnelly Health Sciences Complex at the Mississauga Academy of Medicine. Appointments are available online and in-person.
"However learners make their way to us, no door is the wrong door," Pignatiello says.
 
*Name has been changed to respect the learner's privacy.
** Use of 'they' as a pronoun is for anonymity, not to indicate a gender identity.