Celebrating Our Newest Health Leaders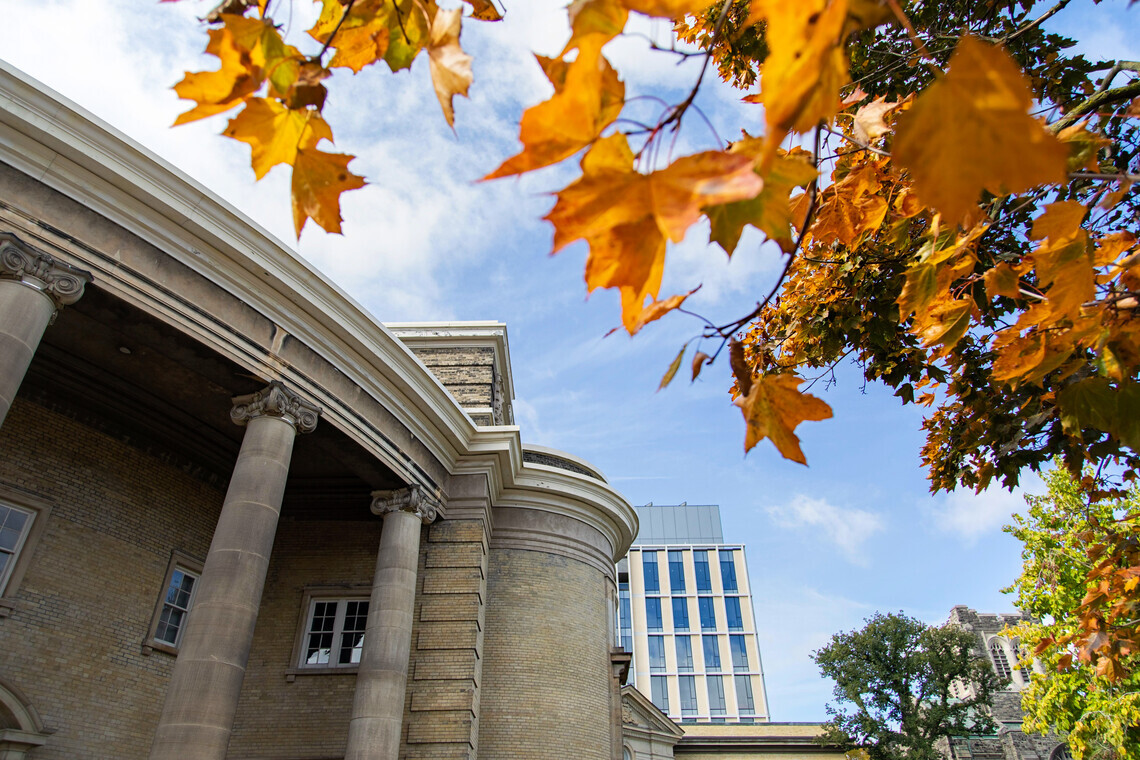 Tomorrow – Thursday, November 18th – at noon, we will celebrate the most recent graduates of the Temerty Faculty of Medicine at the University of Toronto. The COVID-19 pandemic again necessitates a virtual ceremony, but the honour bestowed upon our graduates and the pride we feel in their accomplishments are not diminished or lessened. I hope you will join me – and their family, friends, and faculty – in cheering on our newest alumni. 
Among those graduating tomorrow are many learners from our rehabilitation sciences programs, including students in the Occupational Therapy, Physical Therapy, and Speech-Language Pathology professional master's programs. We will also be celebrating the success of students from the Physician Assistant program, the Bachelor of Science in Medical Radiation Sciences programs, as well as M.Sc. and Ph.D. students from basic sciences departments and the Rehabilitation Sciences Institute. It's a celebration of the breadth of our Faculty and the broad range of training we deliver to prepare leaders across the spectrum of health professions and research. 
In the early days of the COVID-19 Pandemic, there was a lot of focus on the frontlines of care. However, as the long-term impacts of COVID-19 have become evident, we can see the ongoing needs patients recuperating from the virus will have. Addressing those needs requires integrated and interprofessional care. The rehabilitation sciences will provide critical components to ensure those recovering from COVID-19 can regain their physical mobility, ability to work, and fully participate in society. 
These are long-term challenges, but I am confident in the skills and dedication of our newest graduates who are joining this effort. Julia Soudat of the Office of Medical Communications has profiled some of those graduating tomorrow. I invite you to read the full story, but let me highlight just a few of those who we will celebrate tomorrow… 
Naaz Desai has earned her Ph.D. through the Rehabilitation Sciences Institute where her research focused on using technology to improve outcomes following acquired neurological conditions, including strokes and spinal cord injuries. A physical therapist by training, Dr. Desai worked in clinical practice before focusing on her research. She's now a post-doctoral fellow at the University Health Network's Krembil Research Institute working with Dr. Robert Chen.  

As part of his clinical training within the M.Sc. in Occupational Therapy program, Marcus Yu spent three months – in the middle of winter, no less – working in North Bay, Ontario. He also helped obtain a Graduate Student Wellness Grant to establish a pilot project called The Art of Keeping Well: A Creative-Arts Hub for Graduate Students that aims to support graduate student mental health and wellness through creative arts. He is now exploring a range of clinical opportunities.  

Christina Wynans was drawn to the field of speech-language pathology by her love of music. She is involved with an interdisciplinary research project called "SingWell Canada," which aims to understand the benefits of group singing for older adults with communication disorders. She also created two virtual choir videos with her classmates – You Will Be Found (2020) and For Good (2021) – during the pandemic. She now works at Providence Healthcare in palliative care, stroke rehabilitation, and orthopedic and amputee rehabilitation. 

During her undergraduate degree, Jenny Wolever was inspired to become a physical therapist while volunteering with an afterschool program for kids with exceptionalities. She is currently working as a physiotherapy resident at a private paediatric clinic. Reflecting on her experience studying at U of T, she said something that deeply resonates with me: "This is a field of life-long learning, and fortunately, there are lots of people around who would love to help with that learning." 
They are just four of the many remarkable individuals from our Faculty who will graduate tomorrow and take on the current and future challenges that their clients and our society will ask them to address. I want to thank them for their dedication to helping others and commitment to ongoing education and research. I also want to thank their family, friends, and faculty who have supported our learners throughout their studies. I can't wait to welcome them as colleagues and witness their future accomplishments. 
Patricia Houston  
Acting Dean 
Vice Dean, Medical Education 
Interim Associate Dean, Postgraduate Medical Education Temerty Faculty of Medicine, University of Toronto