On Being a Black Woman in Medicine
Students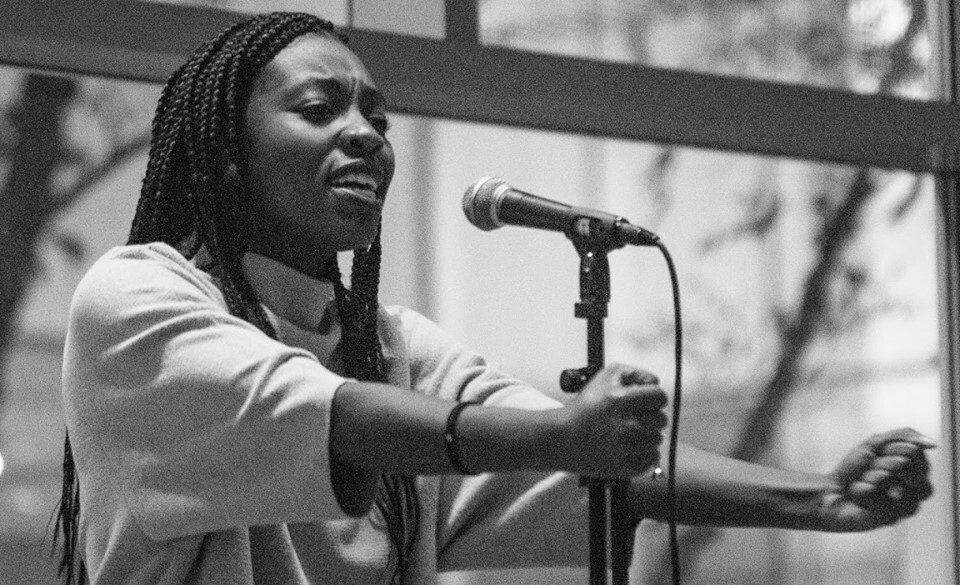 They told her step back/they asked for credentials/ I do not have my credentials but this man's vitals are waning/they told her step back/how can you be both doctor and black?/I ask myself the same.
--from "Woman, Black" by Chika Stacy Oriuwa
The U.S. border agent looked at Chika Stacy Oriuwa and refused to believe she was training to become a physician. "He accused me of lying and said 'I doubt you're going to do that,'" recalls the second-year U of T medical student.
Patients, too, have sometimes needed convincing that Oriuwa, a Black woman, is in fact a medical student and not a technician or nurse's aide.
Then there was the case last year of the African-American physician, Dr. Tamika Cross, who was prevented from helping a patient in distress because a flight attendant didn't believe she was a doctor. Inspired by that incident, and to combat the discrimination she experiences in medicine, Oriuwa earlier last year wrote a poem, "Woman, Black," and posted a YouTube video of herself reciting it.
"The poem aims to explore the intersectionality of race, medicine and gender, specifically my narrative of medicine, being the only Black woman in my class, facing the racism and sexism in my institution," says Oriuwa. "But it's a commentary on all medical schools. They need to do a better of job in helping us to navigate the discrimination we'll face as physicians."
So far, says Oriuwa, "I've received pretty great responses to the video. It's great to know that this issue is something a lot of other people are dealing with. It just hasn't been brought to the forefront yet. We are expected to learn how to deal with discrimination in the workplace -- there's no formal guidance on how to deal with these situations and mitigate the emotions."
The video has been seen more than 3,000 times on Youtube, and Oriuwa was also featured in Flare magazine.
Faculty of Medicine leaders agree that more should be done to prepare learners for discrimination on the job.
"The faculty of medicine has made a lot of progress over the last few years, incorporating topics like racism, privilege, and allyship into the medical curriculum," says Professor Onye Nnorom, Black Health Theme Lead in the MD Program. "However, more needs to be done to ensure that we are protecting our students, particularly those who come from historically disadvantaged groups, from both macro- and micro-aggressions that could adversely affect their success and their wellness."
The Faculty has also begun surveying residents about their well-being, including whether they have experienced discrimination or harassment, and plans are in the works to extend the survey to other learners at the Faculty of Medicine. The data should help the Faculty to develop curricular and extra-curricular ways of addressing the reported problems.