From Asking Questions to Building Community: Alumni Support Indigenous Health Through Temerty Medicine
Education, Alumni, Giving, Inclusion & Diversity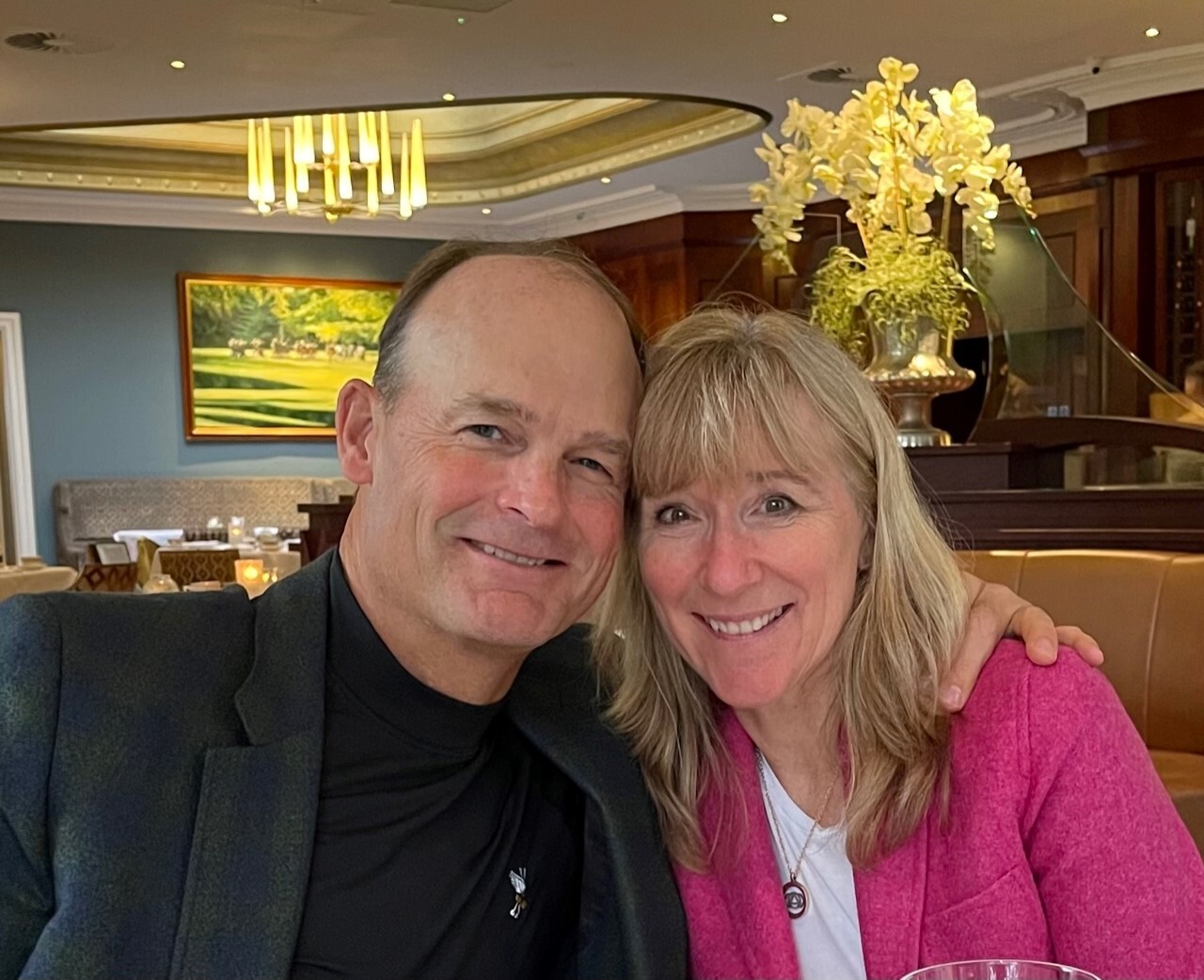 Dr. Molly Rundle (BSc'85, MD '89) signed up for the Temerty Faculty of Medicine's Indigenous Health Conference in December 2020 looking to expand her personal and professional horizons. Little did she realize at the time that by doing so, she would be setting in motion a series of events that would ultimately result in the establishment of three important initiatives in support of Indigenous learners and learning in the Faculty.
"I'm very committed to lifelong learning and I enrolled in the conference entirely out of curiosity," says Dr. Rundle, who retired as a family physician in 2021. "I had been working in northeastern Scarborough for the previous 17 years, but didn't have many Indigenous patients and knew only a little about the unique health risks and barriers Indigenous people and communities face. It was a real eye-opener for me."    
A few weeks later, Dr. Rundle attended a second Temerty Medicine event on diversity, equity and inclusion in medical education — this time featuring faculty member and nâtawihôwêw ("Medicine Man" in Michif), Dr. Chase Everett McMurren.
"Chase spoke of how the best thing we all can do in understanding Indigenous health is to recognize disparities where they exist, to be comfortable admitting what we don't know and to be humble," says Dr. Rundle. "His words really resonated with me. A question started to develop in the back of my brain — what could my family do to support change?"
Shortly after, Rundle and her husband, U of T alumnus Stephen Lister, were invited to a meeting of more than 60 philanthropists from across the country, led by a friend who represents a family foundation. They were asked on the call where they thought Canada was falling short from a giving perspective.
"My hand shot up," says Dr. Rundle. "I described what I had been learning about how far behind we are in providing health care to Indigenous communities. The group discussed the issue and what they were doing to help, but I kept wondering — given how important education is to my family — if there was a way to tie the two together?"
Wanting to stay true to the spirit of cultural humility, which Dr. McMurren had touched upon during his earlier talk, Dr. Rundle and Mr. Lister approached staff in Temerty Medicine's Advancement Office — launching a series of open-ended conversations about potential approaches to supporting Indigenous communities through medical education. 
"The last thing we wanted to do was come barging in thinking we had all the answers," says Dr. Rundle. "We wanted to hear from others and do a lot of listening."
A Community Focus
After several discussions, Dr. Rundle and Mr. Lister made a generous gift to establish three new initiatives in support of Indigenous health at Temerty Medicine.  
The first seeks to help encourage increased Indigenous representation in health professions through a new endowed award for Indigenous learners in the U of T's MD Program. While nearly five per cent of the population in Canada is Indigenous, they make up less than one percent of all physicians in the country — an inequity experts believe contributes to poorer outcomes for Indigenous patients.   
Dr. Rundle and Mr. Lister also established a fund in support of the Department of Family and Community Medicine's Indigenous Health Partners Program, through which faculty and learners work with Indigenous leaders and health professionals to address health challenges faced by Indigenous communities.
In 2021, the fund supported the Department's Community Health Worker Diabetes Program. People of Indigenous descent are at increased risk of developing diabetes and — because of lingering barriers to accessing appropriate care —  generally experience more severe symptoms when diagnosed, face higher rates of complications, as well as experience poorer treatment and outcomes. The Community Health Worker Diabetes Program works in partnership with the Sioux Lookout First Nations Health Authority to train and empower local community health workers to deliver specialized diabetes care. 
"We want to ensure Indigenous students know they are welcome here, and that we value them and the unique perspectives they bring to the Faculty.

Dr. Chase Everett McMurren
Finally, Dr. Rundle and Mr. Lister supported the Faculty's new Indigenous Health Practitioner Community of Support Lead position — fittingly held by Dr. McMurren.     
"Our Community of Support develops and offers resources and programming that we hope will encourage more people of Indigenous descent to pursue careers in medicine and other health care professions," says Dr. McMurren. "We want to ensure Indigenous students know they are welcome here, and that we value them and the unique perspectives they bring to the Faculty.
"Over the course of the past year, I've been meeting with faculty members, students and trainees to understand how they are navigating the pandemic, to explore how they see their experience as Indigenous-identifying health practitioners, and discuss how they wish to be supported," he adds. "I've also been looking to strengthen our ties to the broader U of T Indigenous community and working on how our support can reach Indigenous faculty and learners who may be unaware of what we offer or feel uncomfortable with disclosing their identity. I'm so grateful to have the opportunity to pursue this work."
Dr. Rundle notes that while the three initiatives are distinct, they are all ultimately about building strong communities.
"Once students are in the university environment, it's very easy to feel lost," she says. "What Chase and his team are doing are key to making sure Indigenous students have a sense of belonging, so that they can thrive here and develop the skills to make a difference as future health professionals."