Racing to Stop Sudden Cardiac Deaths in Children and Young People
Research, Giving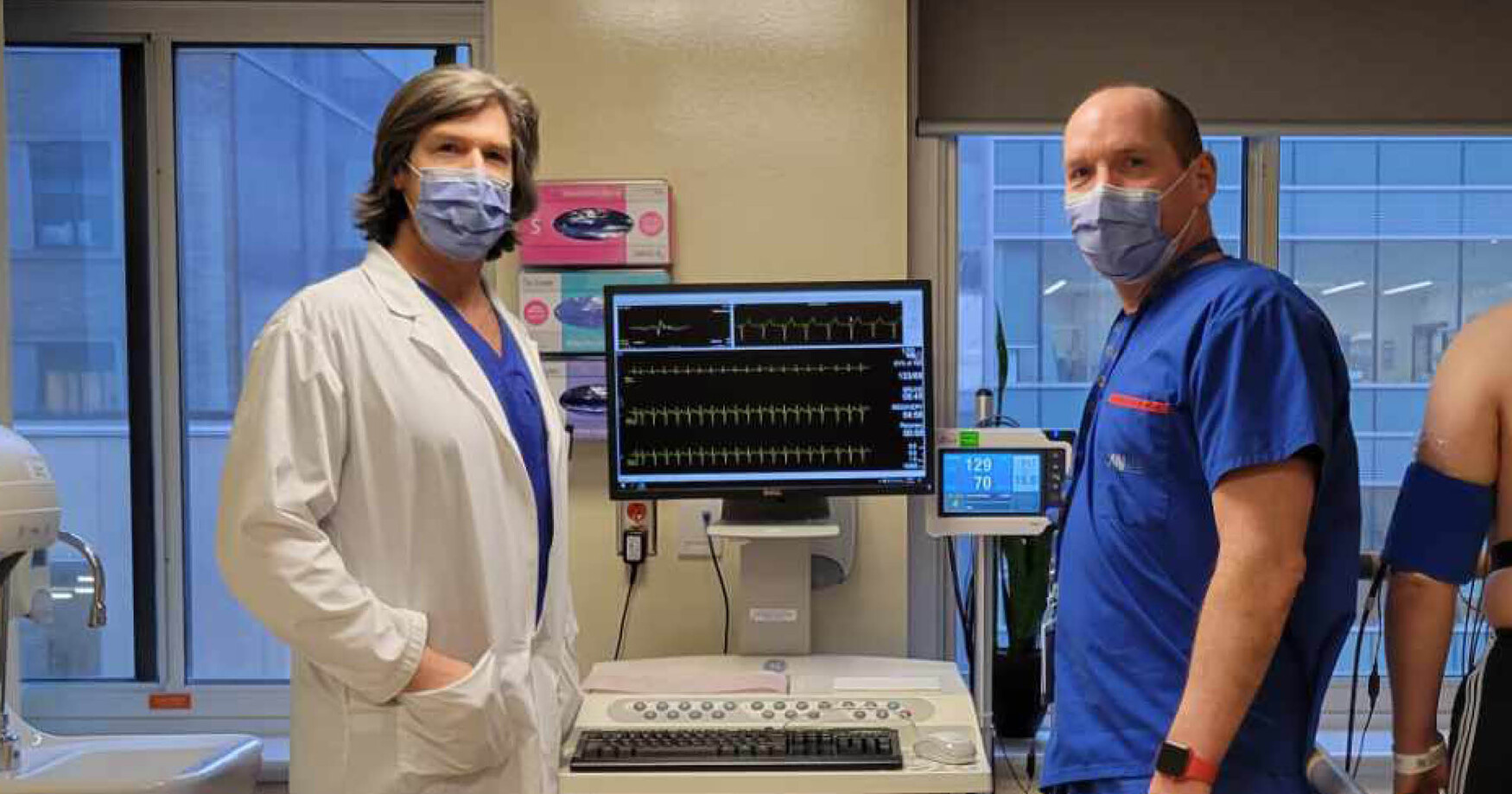 Mike Walker has called the University Health Network's Toronto General Hospital (TGH) his professional home since 1993. Initially a volunteer in the cardiac rehab program, he is currently an exercise physiologist conducting cardiopulmonary exercise tests on patients in the heart function, adult congenital and cardio-oncology clinics. He also conducts graded exercise tests for the inherited arrhythmia clinic.
His journey led him to work with Dr. Michael Gollob, associate professor in cardiology and physiology at the University of Toronto's Temerty Faculty of Medicine and research director of the Inherited Arrhythmia and Cardiomyopathy Program at TGH.
For nearly ten years at TGH, Gollob and his team of researchers have advanced investigations into the causes of inherited cardiac arrythmias — irregular heartbeats caused by faulty electrical signaling that, in rare cases, can prove fatal to otherwise healthy seeming children and young people. Thanks to recent discoveries, the Gollob lab has identified specific genetic abnormalities connected to several types of these arrhythmia conditions, allowing for early interventions that can help save lives.
Walker is a proud partner in the Gollob lab's efforts — conducting tests to assess whether exercise induces arrhythmias in individual patients.
"One type of patient we see are those with histories of fainting, or syncope. While there could be a number of factors that lead them to faint, including low blood sugar or dehydration, we'll run tests to determine if it's related to their heart," explains Walker. "People think it's only old people with coronary artery disease that are at risk of dangerous heart arrhythmias but sudden cardiac arrest can happen to anyone at any time. Fainting can often be the first sign that something is wrong."
Walker notes how, while working with families grieving the sudden loss of their child can be emotionally challenging, it is a constant reminder of the importance of the team's investigations. One instance, in particular, struck home for him and sticks with him still today.
"I saw a family whose 12-year old boy was playing baseball," says Walker. "He hit a home run and collapsed on his way to home plate. At the time, my son had just turned 12 and he also played baseball. I couldn't imagine anything worse than losing your child."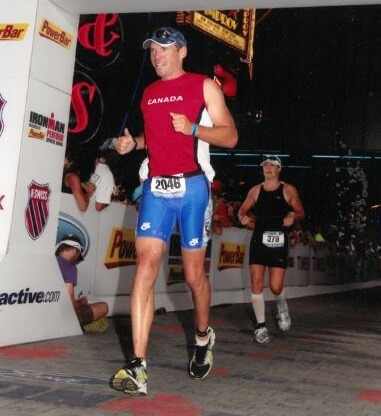 Now, inspired by these patients, as well as the lab's continued progress, Walker is looking to make a new kind of contribution to the team. This September, he will race in Ironman Maryland to raise awareness and financial support for Gollob's research into inherited heart arrhythmias and its causes.
Over the course of his 3.8 kilometer swim, 180 kilometer bike ride and 42.2 kilometer marathon, Walker will be thinking of the patients he's served over his many years working at the hospital to help inspire him to get to the finish line.
"At the end of the day, this is not about me and my Ironman," says Walker. "It's about raising awareness and funds for research that can save lives. There couldn't be a better cause to support."
To make a gift to Walker's Ironman campaign, and to help deliver hope to the patients and families impacted by sudden cardiac deaths across Canada and around the world, please visit his secure, online giving page. Donations will support the Gollob lab's research into inherited cardiac arrhythmias and its causes — catalyzing and accelerating the team's important work.
Make a Gift
Support Dr. Gollob's research into inherited cardiac arrhythmias and its causes or other important Temerty Medicine research, education or patient care initiatives