Rehabilitation Research and Clinical Capacity
U of T is the home to one of the world's most productive research hubs in the field of rehabilitation sciences. Harnessing this strength and leveraging the clinically-focused professionals who work in this region provides an opportunity for unprecedented impact and to address increasing needs in our communities. The Academic Strategic Plan recognized this through a series of goals, including:
Expand rehabilitation research and clinical capacity to address burgeoning demographic needs.

The support and wellbeing of our faculty will be a prominent feature in expanding capacity in the Rehab Sector.

Technology and collaboration are critical in advancing this goal. Inherent in dealing with the large Rehab Sector across the GTA and the various institutions where our faculty and trainees work we will need to collaborate widely across the sector and use technology to achieve our goals.
2020 Highlights: 

Catalogued the impact of research conducted by students and faculty in the rehabilitation sciences sector.

Identified new strategies to engage clinical practitioners in research and educational opportunities within U of T Medicine.

Identified opportunities for greater collaboration within the rehabilitation sector related to curriculum development and innovation, as well as faculty development.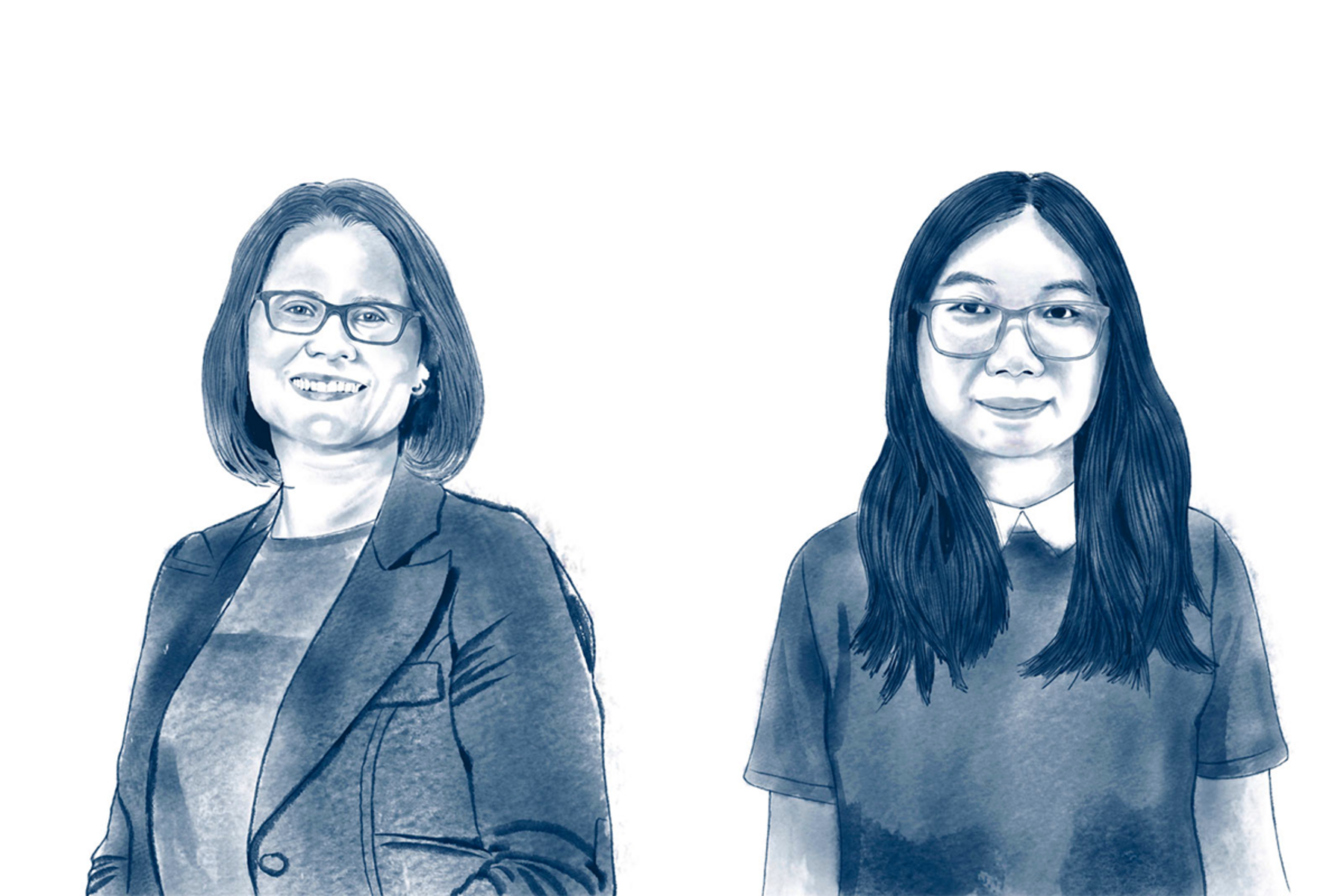 Being able to communicate and speak with others plays a crucial role in people's health. That's why Yana Yunusova [left], a professor with the Department of Speech-Language Pathology, and Anna Huynh [right], a Ph.D. student in Speech-Language Pathology at the Rehabilitation Sciences Institute, are building tools to help people affected by amyotrophic lateral sclerosis (ALS).
Their work is part of Yunusova's research on motor speech disorders. These disorders often occur as a result of neurological diseases such as Parkinson's Disease, Multiple Sclerosis, or ALS.
"The primary focus of my work is to develop novel tools and technologies that can be used in speech rehabilitation," says Yunusova.
"People care deeply about their ability to speak. Speaking orally is the most efficient, fastest, and most effective way to communicate both information and emotion to others."
ALS can cause paralysis of speech and swallowing muscles, known as bulbar disease.
As the disease worsens over time, it can become difficult to understand a person's speech.
"Bulbar disease is a very devastating form of ALS because it affects the speech and social interactions of patients. Many studies have shown that bulbar disease is the most feared symptom of ALS," says Yunusova.
Researchers hope that clinicians will be able to use the assessment tools they develop during online or in-person appointments with patients.
"As someone who has a communication disorder, I know how important it is to be able to connect with others through speech," says Huynh.
"ALS patients have told me they want to maintain their speech as much as possible, so developing these tools helps people maintain their social connections and express themselves, which is what our research wants to achieve."
The goal of the tools is early detection of bulbar disease, and to track the progression of the disease over time.
"The goal, eventually, is to predict the progression speed and the presentation of the disease in individual patients, so we can recommend interventions to help patients to communicate with ease for as long as possible," says Yunusova.
– Gabrielle Giroday