Research and Innovation Leadership
To ensure U of T Medicine has the global impact to which we are capable, we must translate research into new therapies and products. Our challenge is how to most effectively shorten the path so new solutions can leave our campuses and reach those who need them. The Academic Strategic Plan commits to developing a pipeline for innovation that provides clarity and support to our researchers. It will do so through the following ways:
Develop a pipeline for research and innovation leadership in the Faculty through training and faculty development (e.g. Research-Entrepreneur-in-Residence pilot program).

Build education opportunities in research and innovation leadership that emphasize importance and specific concepts of health and well-being as key to success in leadership in this creative space.

Work in concert with TAHSN partners to leverage expertise, technology and infrastructure to improve coordination of activities and effort, reducing redundancies where possible. Promote existing innovation education resources to the research community, and work with these programs to develop life sciences-specific training where appropriate, e.g. U of T Entrepreneurship, MaRS Entrepreneurship 101, and School of Continuing Studies.
2020 Highlights: 

In response to the pandemic, 31 labs on campus are engaged in conducting research into COVID-19 with 250 faculty, learners and staff engaged in this work.

Developed a job description for a pilot Research Executive-in-Residence role who will mentor researchers through the early-stage development of start-ups.

Continued to support Health Innovation Hub (H2i), U of T Medicine's campus-based accelerator, that aims to foster the success of 100 companies over the next 10 years.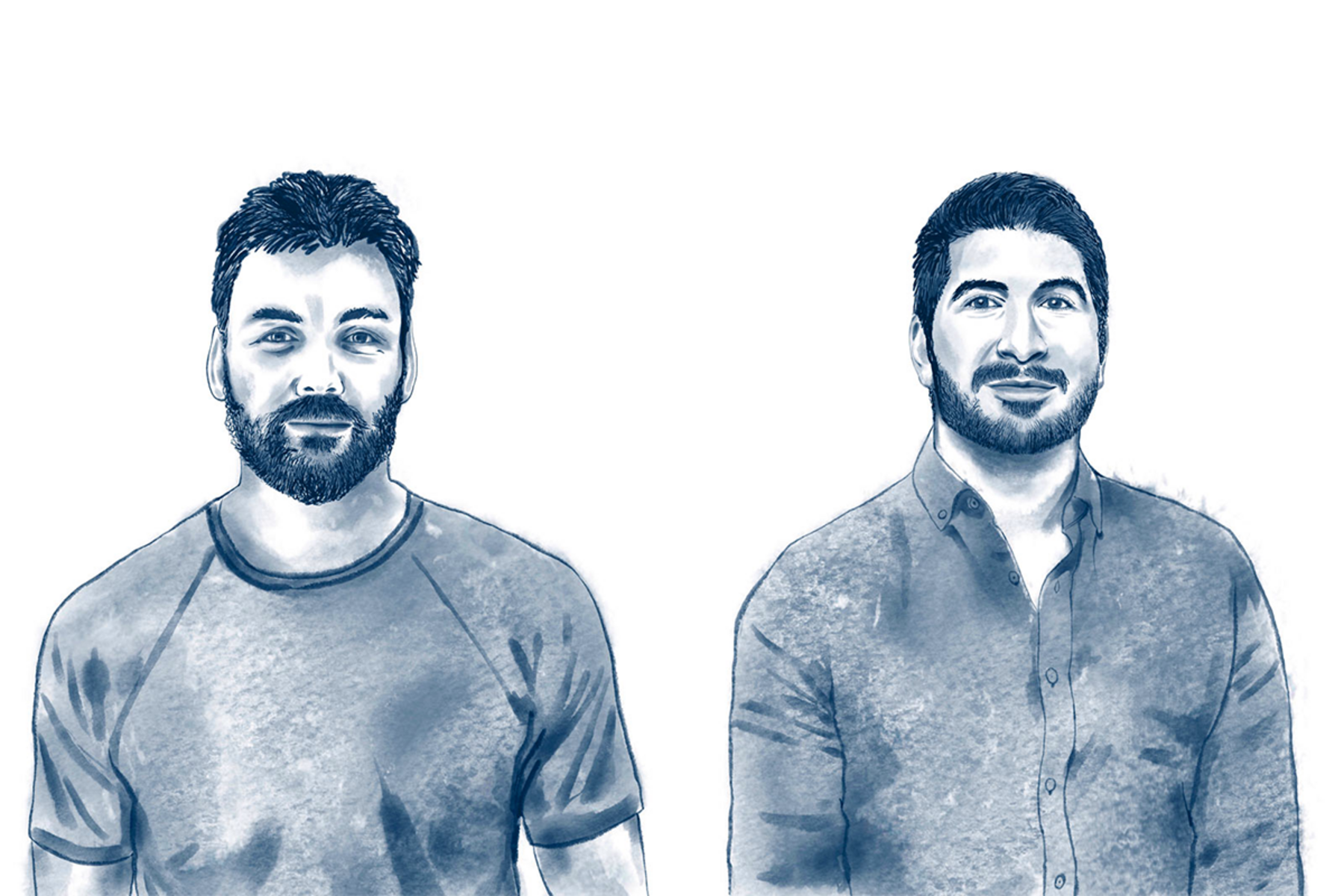 When Jason Moffat [left] was a postdoctoral trainee at Harvard and MIT in the early 2000s, he saw how universities and industry can work together to advance medicine.
Moffat's lab in Boston was part of a public-private consortium that helped sequence the human genome and later created RNA interference libraries, through which researchers have found thousands of molecular targets in cancer and other diseases.
"Exposure to the idea that academics could work with industry was really formative for me," says Moffat, a professor of molecular genetics in the Donnelly Centre for Cellular and Biomolecular Research and former Chief Scientific Officer at Empirica Therapeutics, which was acquired by U.S.-based Century Therapeutics this summer.
"Industry goals are often seeded in the right place," Moffat says. "Companies want to make money, but they also want new therapies to reach patients, so early in my research training I became a big proponent of partnerships with industry."
The seed for Empirica was the 2006 discovery of cancer stem cells that initiate glioblastoma — a common and aggressive brain cancer — by then-U of T doctoral student Sheila Singh, who later became a neurosurgeon-scientist at McMaster University.
Singh and Moffat co-founded Empirica in 2018, after their labs collaborated to develop an immunotherapy that targets the brain cancer stem cells in mice, with support from U of T's Centre for the Commercialization of Antibodies and Biologics.
Going forward, Century Therapeutics Canada will merge their allogeneic stem cell engineering platform with a CAR T-cell technology created by Empirica, then test the new treatment in clinical trials.
Moffat says that like many biotech companies, Century brings a sharp focus on product development — an approach he would like to see built into more graduate and medical training programs.
David Bakhshinyan [right] is a first-year medical student at U of T, who worked as a senior postdoctoral fellow at Empirica after completing his PhD in Singh's lab at McMaster. He is also a former scientist at Century. "I think universities need to offer graduate trainees more exposure to commercialization," he says. "There is definitely a role for entrepreneurship programs and workshops that can train students how to pitch, get funding and navigate the complicated scene of biotech."
Students benefit from exposure to commercialization early in their training, Bakhsinyan adds. "That's one reason I helped found the Ontario Rising Stars in Cancer Research Network, with support from the Ontario Institute for Cancer Research. The program offers mentorship, broad workshop opportunities and the need for collaboration — not just with nearby labs but with other institutions."
Bakhshinyan says he was surprised by the intense drive toward product improvements and short timelines in industry, but that Moffat and Singh in their industry roles kept the growing team on task, through a strong focus on regulatory approvals and product-relevant science.
"I had a great experience in industry, but now I want to follow in the footsteps of Sheila and Jason and combine basic with translational research over the long term, which is really the best way to meet the clinical need in conditions like glioblastoma," Bakhshinyan says. "That's the ultimate goal."
– Jim Oldfield